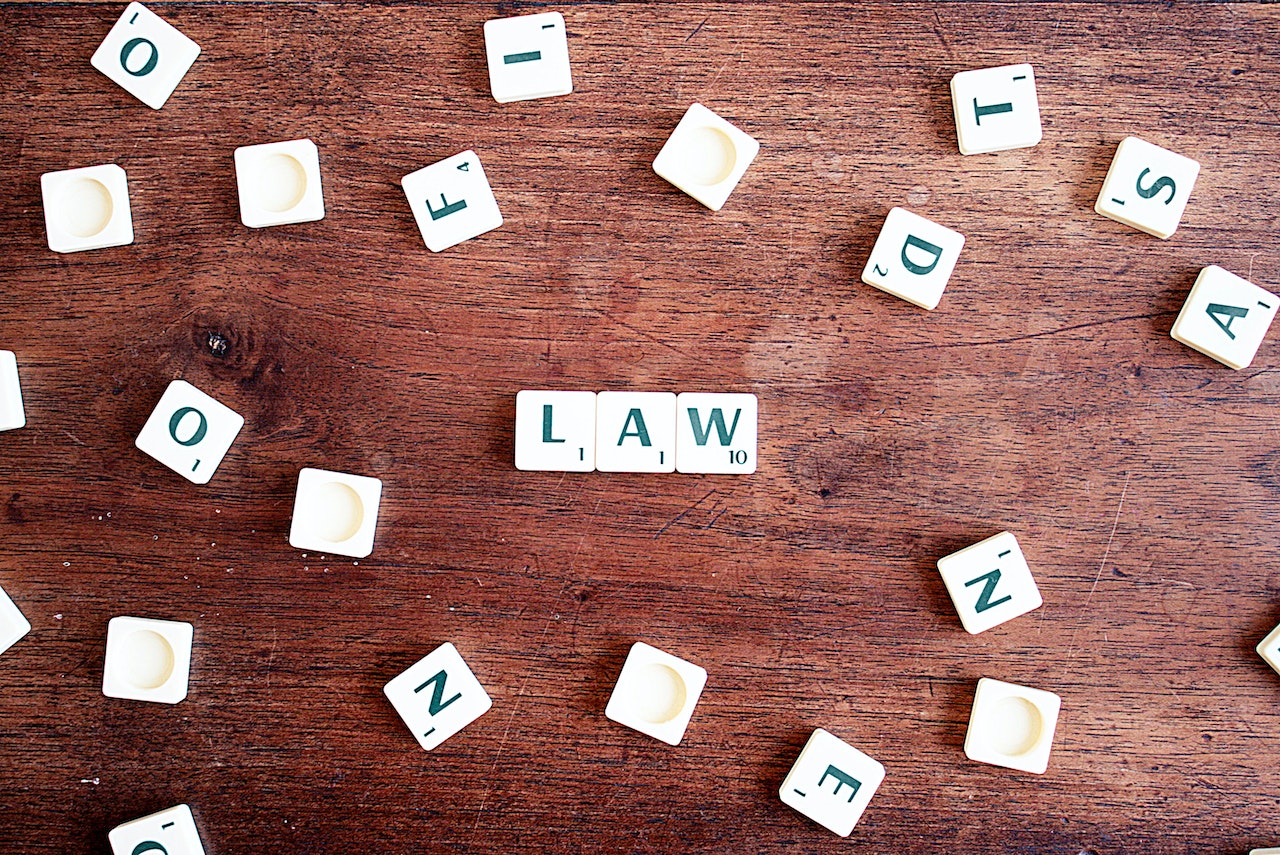 It is certain that every living creature plays an important role in our ecosystem and its existence is important for the environment. So do birds. Besides being beautiful species to watch and listen to their music, birds are an essential part of our natural system. They help with seed dispersal, stop the growth of invasive weeds, and help clean up food waste. Still, even though there are many benefits that birds bring to our planet, some of them can have negative environmental impacts, especially pigeons. For that reason, many people are trying to get rid of pigeons from their property. But in order to do that you should be familiar with steps related to pigeon removal and the law that you would have to respect.
What are the problems caused by pigeons?
Today it is estimated that there are over 400 million pigeons spread worldwide. Even though they are not native birds in the USA, pigeons are considered to be the number one pest birds in the United States. And although it doesn't seem like it at first sight, there are many problems pigeons cause on high-rise buildings and houses as well. The most serious ones are:
Health issues. Pigeons can be a serious health hazard for humans. They carry diseases such as histoplasmosis, cryptococcosis, and psittacosis. They can be transmitted to humans directly by pigeons or through birds' droppings. When pigeons' droppings get dry they produce harmful particles in the air that can cause respiratory problems in humans.
Fire risks. Because of the materials that pigeons use to build the nest, they can increase the chances of a fire in the area. In order to build nest pigeons use dry materials. These materials such as twigs, roots, and leaves are more prone to catch fire. Also, pigeons usually nest in chimneys or hot places which can easily be the reason for the fire.
Property damages. Because pigeons' droppings are highly acidic they can cause certain corrosive damages to buildings and houses. Also, their nest can block gutters and drainage which can lead to floating and other water damages
Ways to get rid of the pigeons
Because there are more negative things that can pigeons can bring than beneficial ones, many people decide to get rid of them. If you want to do the same and get rid of the pigeons on your roof you should know the proper ways to do it. The most important thing that you should know is that killing pigeons is illegal in most states. There are other ways to deal with these pest birds and remove them from your area.
One of the most efficient ones is to hire professional bird removal services, such as Peak Servies. Professionals have the knowledge and the right equipment to safely remove pigeons without causing damage both to the environment and the birds. Some other ways to get rid of the pigeons include:
Audio bird deterrents
Bird spikes and netting
Reflected and direct light deterrents
Gels and pastes
Effigies such as plastic owls or rubber snakes
Pigeon removal and the law in the United States
When it comes to the law related to pigeon removal it will depend on the state and local government. Overall, all birds in the United States are protected by law. However, there are a few exceptions when it comes to European Starlings, Rock Doves, and House Sparrows. These birds as well as pigeons are not considered to be species protected under federal law. However, even though killing pigeons is legal in some states, it s still considered unethical. In other states, killing pigeons is strictly prohibited. And in order to remove pigeons from your property you would have to use different methods.
For example, in Ohio is legal to kill pigeons and destroy their nests and eggs. On the other hand, in New York is illegal to kill them except in certain situations where they are causing damage to properties or the environment. In California, you are only allowed to kill pigeons if you have a permit issued by the Department of Fish and Wildlife. Still, regardless of the state you live in, always have in mind that killing the birds is not human and it will not help you to stop them from nesting on your property.
Pigeon removal and the law in Las Vegas
When it comes to pigeon removal and the law in Las Vegas, all the regulations and restrictions are set by the Clark County Department of Air Quality. This department created the rules you must follow to prevent the spread of the disease that pigeons carry and protect overall public health. Not only that there is a law that you will have to stick to in order to get rid of the pigeons, but also in Las Vegas is strictly prohibited to feed pigeons. Otherwise, you can get a fine of $1,000 or six months in jail.
But even if you have problems with pigeons on your property you wouldn't be allowed to shoot them or poison them. According to the Clark County Department of Air Quality, only licensed pigeon control Las Vegas services can remove pigeons from your land. This is because licensed and certified professionals will know how to perform pigeon removal without putting in danger birds or the environment. Therefore, if you are located in Las Vegas, and have pigeons nesting in your area, do not try to remove them by yourself.
Wildlife protection law
In Las Vegas, pigeons are protected by wildlife protection law enforced by The Nevada Department of Wildlife (NDOW). According to NDOW, killing, hunting, and trapping wildlife within the city is illegal. Even though according to this law property owners can take necessary actions to remove wildlife from their properties, they must comply with regulations. Therefore, in order to be certain that all the regulations have been met and all the rules have been followed the best option is to hire professional bird removal North Las Vegas services. That way you will be certain that you will not break wildlife protection laws and you will get rid of pigeons in a safe manner.
Public health law
Like many other states, the state of Nevada has a complex system of public health regulation. In order to protect overall health in the city, the government of Las Vegas has enforced different regulations. They are related to food, immunization, and communicable disease control. And since pigeons can be a threat to public health the city is trying to eliminate them, of course in a safe manner. For that reason, there is a restriction mentioned above, that doesn't allow people to feed pigeons. This regulation was brought in devotion to stop flocks of birds nesting in the city.
Another way to keep the environment safe and protect public health was voted back in 2011 by the Henderson City Council. They declared pigeons to be a public nuisance. The city decided to cite any person that is encouraging pigeons to roost on their properties. For that reason, many homeowners had to hire bird removal Henderson services and get rid of the pigeons from their land. And those homeowners who were not feeding birds but still had problems on their properties the law allowed them to place bird deterrents that would keep pigeons away. Undoubtedly, these rules and restrictions are helping public health. And also lowers the risk of people getting sick because of the acidic birds' droppings.
Animal cruelty law
According to NRS 574.100, animal cruelty and abuse in Nevada is a crime. The ones that commit the crime for the first time would have to pay a fine or spend six months in jail. But the ones that have a history of abusing animals would have to spend much longer time in Nevada State Prison and pay thousands of dollars in fines. Overall, the abuse of animals in Nevada includes cruelty and torture of the animal. As well as abandoning the animal and not giving them food or drinks. Also, the city of Las Vegas does not allow animal fights, mistreatment of police animals, or selling diseased animals. And most importantly, according to animal cruelty law, it is not permitted to kill or poison the animal.
This means, that if you want to get rid of the pigeons from your property you cannot shoot them. Or use poisonous substances to do that. Bird control Summerlin NV services providers advise you to contact professional pigeon removal services as they will know how to eliminate pigeons from the property by complying with all the laws and restrictions. Professional pest control services in Las Vegas would never use any essence that could harm or kill the bird.
Building codes and regulations
In order to keep buildings safe and healthy environments for their occupancies Clark County Department of Building and Fire Prevention had enforces building codes and regulations. These regulations are related to infrastructure in certain areas. But also accessibility to the buildings, energy codes, as well as safety and health codes. In Las Vegas, property owners are responsible for property maintenance. This includes bird control as well. The property owner is responsible for preventive pest control as well as providing regular cleaning services of the building.
On the other hand, tenants are not completely off the hook. Therefore, you should always read your agreement carefully and find out who is liable for pest control services. If you, as a tenant, bring pests into the apartment there is no doubt that you are the one who will have to pay for pest control services. Having pests and pigeons nesting under the roof of the building can create very unsafe living conditions as they can be serious health hazards. For that reason, according to Las Vegas building codes and regulations, both landlord and inhabitants are responsible for keeping the property free of pigeon infestations.
Liability issues
According to NRS 118A.290, the landlord that is offering space for rent in the state of Nevada must ensure that the place is habitable. This means that an apartment has protection from the weather, working plumbing and electrical system, proper heating and ventilation, and most importantly the unit must be free from pests. And not only common household pests such as mice, rats, and bedbugs. This also includes pest birds, such as pigeons.
If you are a landlord in Enterprise you should take pest control seriously. Because if the tenant gets injured or ill because of the pigeon problem you will be held responsible. Also, the tenant will have the right to press charges against you. Therefore, do not try to save money on bird removal Enterprise NV services. If you do that you might end up paying much more for the compensation to your tenant.
Always keep in mind that killing pigeons is illegal
Overall, like in any other country laws and restrictions are important to ensure public safety. Therefore there are rules when it comes to pigeon removal and the law that you would have to obey. It is true that pigeons may be a health hazard to the public and make damage your property. But, on the other hand, it doesn't mean that we should treat pigeons unethically. If you are trying to get rid of pigeons from your property do not think about killing or poisoning them. Call professionals to help you with pigeon removal. This is the safest way for you to ensure that you are not breaking any law.