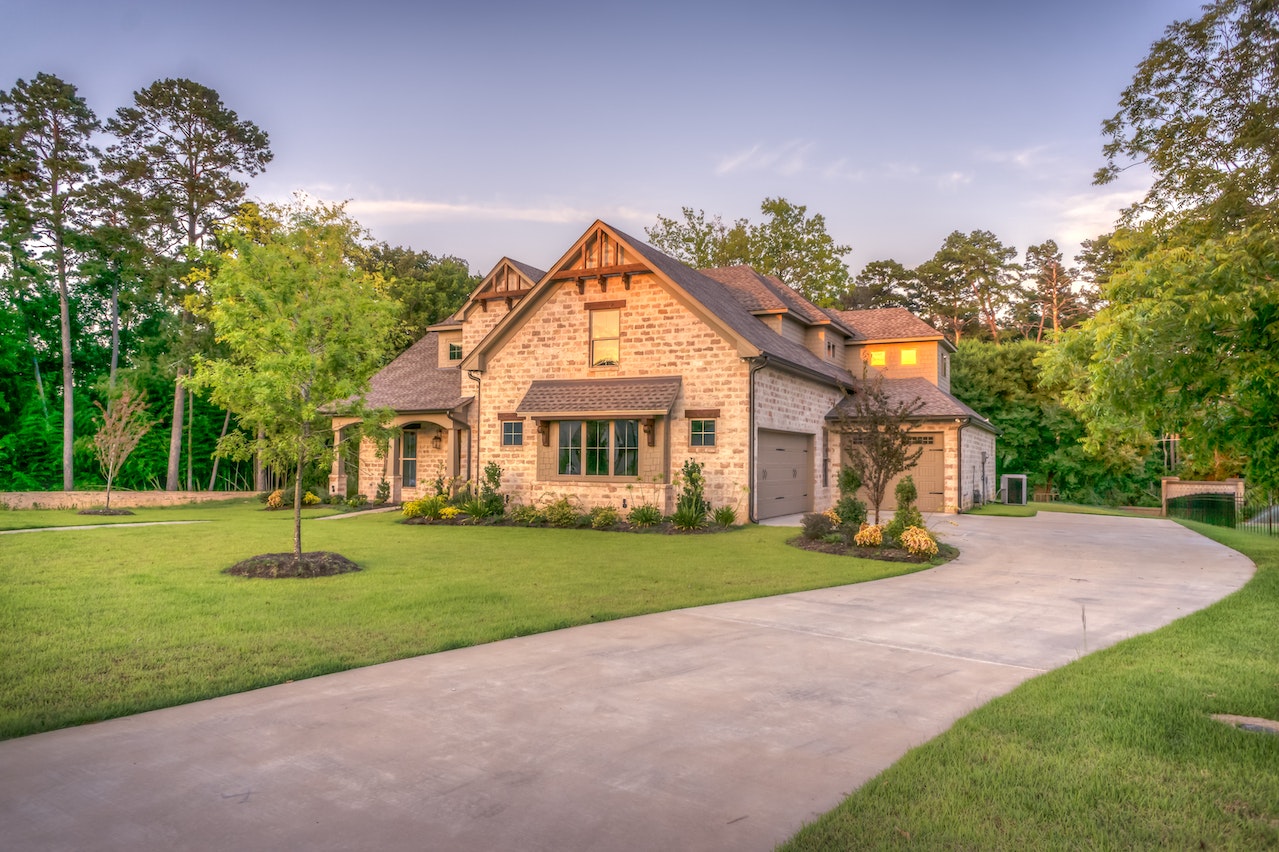 When it comes to selling your home, first impressions matter. The exterior of your home, including your yard, is the first thing potential buyers will see. That's why it's important to make sure it's in top shape. Getting your yard ready for a home sale doesn't have to be complicated, but it does require some effort. In this article, we at Peak Services will provide five simple tips on how to prepare your yard for a home sale. By following these tips, you can make your yard more appealing to potential buyers and increase your chances of selling your home quickly and at a good price. Even if you are not selling your home, these tips and tricks should be used regularly.
Clean and declutter to get your yard ready for a home sale
Start by removing any debris, dead plants, and lawn furniture that is in disrepair. Get rid of any garden tools or equipment that you no longer use, and store the remaining items neatly in a shed or garage. Cleaning up pet waste, fallen leaves, and other debris can significantly improve the appearance of your yard. Next, consider power washing your deck, patio, or walkways to remove any built-up dirt and grime. This can make a significant difference in the overall appearance of your outdoor space. Also, consider cleaning your gutters, as overflowing gutters can give the impression that your home is not well maintained. We would also recommend roof pressure washing, to further enhance the impression of your home to potential buyers.
Pay attention to landscaping
Landscaping is a key factor in getting your yard ready for a home sale. Start by ensuring that your lawn is healthy and well-maintained by mowing it regularly and applying fertilizer and weed control. Consider adding some color and interest to your garden beds by planting new flowers or shrubs. If your garden beds are looking tired, adding fresh mulch can give them an instant facelift. Additionally, consider adding some hardscaping elements to your yard, such as a patio or walkway. This can make your outdoor space more functional and attractive to buyers. Also, consider trimming back any overgrown shrubs or trees that may be blocking views or sunlight from your home. To avoid damage to your lawn and plants, make sure to use pigeon control Henderson services.
Outdoor staging is very important
Outdoor staging can be a critical aspect of getting your yard ready for a home sale. First, consider removing any items that clutter your outdoor space, such as children's toys, garden tools, or old furniture. This will create a cleaner and more welcoming atmosphere. Next, arrange outdoor furniture in a way that showcases your yard's best features. For example, if you have a great view, arrange seating to take advantage of it. If you have a beautiful garden, add a bench or seating area nearby to create a relaxing atmosphere. Consider adding some decorative touches, such as outdoor rugs, pillows, and cushions, to add warmth and personality to your outdoor space. Hanging outdoor string lights or adding solar path lights can also create an inviting ambiance. Pigeon control North Las Vegas can help you keep your yard organized and groomed by keeping all types of pests away.
Lighting is an often neglected factor when getting your yard ready for a home sale
Lighting is an often-overlooked aspect of getting your yard ready for a home sale, but it can make a significant impact on your home's overall appearance. First, consider adding some outdoor lighting fixtures to highlight your home's architectural features, such as a porch or entryway. Outdoor lighting can also make your home more inviting at night and increase its curb appeal. Consider adding some accent lighting to your garden beds to showcase your plants and flowers. This can create a warm and inviting atmosphere and draw attention to your yard's best features. Finally, ensure that your existing outdoor lighting is in good working order. Replace any broken bulbs or fixtures and consider upgrading to LED bulbs for energy efficiency.
Regular maintenance is key
Maintenance is an umbrella term that encompasses all of the previous points. What we mean by that is that you should constantly maintain the same level of tidiness in your yard the entire time. Even if you are still not sure about selling your home, your yard should look clean and respectable. Make sure to regularly edge and mow your lawn to give it a neat appearance. Consider hiring a professional lawn care service if you are short on time or not confident in your abilities. Your garden beds should also be regularly weeded and well-maintained. Deadhead any spent flowers and remove any diseased or dead plants. If you proactively maintain your lawn, you won't have to do it all in a hurry once your start getting it ready for a home sale.
A final word on getting your yard ready for a home sale
Now that you know what to do and how to get your yard ready for a home sale, it's time to get your hands dirty! Put yourself in the position of a buyer. Would you give a home with a messy yard the same chance compared to a well-groomed one? First impressions and looks definitely matter. Buying a home is no easy choice, so as buyers you want a home with as few repairs needed as possible. A tidy yard is one of the first things people see, and it can make people give your home a chance. Of course, the inside of your home should be equally maintained! But as far as yards go, follow these steps, and use the best pigeon control Summerlin NV services you can find in order to keep it fresh and intact!