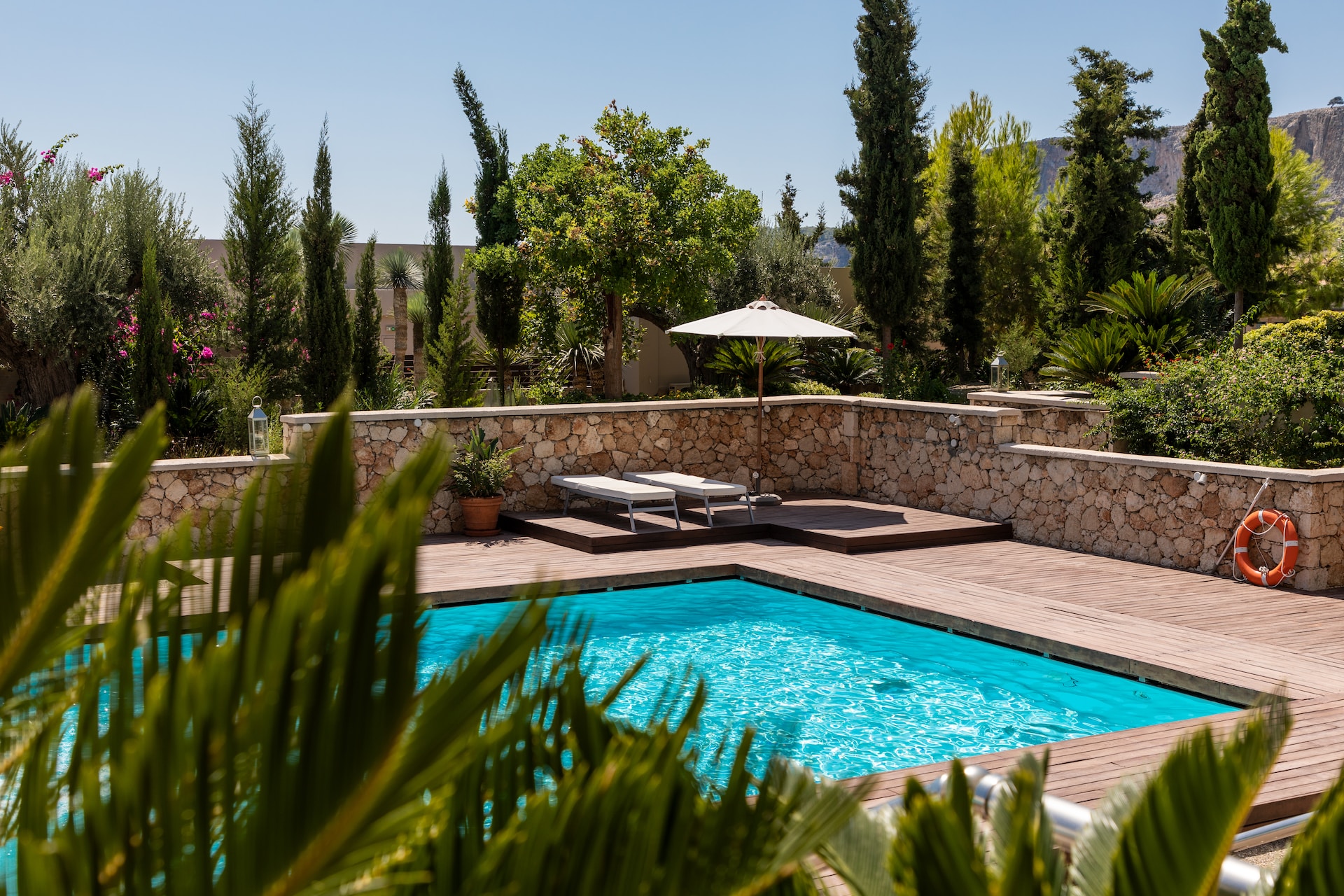 Having a pool can be a fun thing that everyone loves. Pools are often in summertime a meeting point for birthdays, parties, or Sunday barbecues. With all the people getting in and out, you must know how best to keep the water levels healthy and infection free. Plus, having a good cleaning routine will do a lot for you and your property. This is why it is important to learn how to avoid common pool cleaning mistakes and save money on repairs. In some cases, you might want to hire a company for professional cleaning or even bird control to help you. A company such as Peak Services can be here for you, no matter what you need. All of your problems will be dealt with quickly and efficiently, and you will be able to enjoy your backyard and your pool in no time again.
The Most Common Pool Cleaning Mistakes and How to Avoid Them
Whether you own a private pool or you are starting a business of public pools, you must know how best to take care of it. This is so you can keep swimmers healthy, but also save money. So, what are some of the most common pool-cleaning mistakes?
Incorrect chemical balance – In order to maintain the water quality in your pool, you must know about chemical balance and how to keep it. A correct chemical balance will prevent algae growth. Importantly, it will keep the water safe for swimmers. Having water that is too acidic or too alkaline can cause skin and eye irritation, and can also damage the pool equipment. The best way to avoid this mistake is to frequently test the water in your pool and make adjustments. You can do this by using test strips or liquid testing kits. Once you know how to keep a healthy water pH, you can be sure your pool is safe for everyone.
Overuse of chemicals – Another common mistake is using too many chemicals. Over-chlorinating water, for example, again leads to skin and eye irritation, which is not pleasant for you, or anyone else who tries to swim. That is why it's important to always read the packaging guidelines. They will tell you the exact amount of chemicals that you should use. Still, you should also test the water frequently, as sometimes the weather can affect the water's chemical levels.
Poor filtration – Be sure to clean or switch your filter regularly, as stated by the manufacturer. Filters that are not working properly lead to poor filtration. You will want to avoid this because this also makes pool equipment work harder. In a month or so, you will see much higher electricity bills, and also more wear and tear on the system.
DIY Pool Cleaning Tips for a Safe and Sparkling Pool
After you learn about chemicals and the best way to keep your water healthy, there are some DIY pool cleaning tips that will come in handy. Once you know how to clean your pool properly, you will have not only a good-looking but also a healthy environment. There are three most important cleaning tips for a sparkling pool:
Skimming – Skimming is an important part of pool cleaning and can be easily done no matter what the size of your pool is. During this process, you need a skimmer net. You will skim the water's surface so that you catch all of the things that are floating in your pool. This will stop them from getting to the bottom of the pool and will also allow for good water circulation.
Brushing – Once a week you should spend some time brushing the walls of your pool. You can use a pool brush with nylon bristles which will scrub all the surfaces clean. Doing so will prevent algae growth and will keep your pool looking fresh. You should focus a lot on the areas such as steps and corners since these have worse water circulation. Algae thrive in these situations, so make sure they are clean.
Vacuuming – Finally, once you are done with the walls you must take care of the bottom as well. There are a few options for pool vacuums, some of which are manual and some which are automatic. Vacuuming the bottom will remove any sediment buildup and will keep your water looking clean. It should also be done once a week, so you can take one day and do the whole pool. Once you are finished, make sure to clean the filter for a longer life span of your vacuum and proper work.
The Benefits of Hiring a Professional Pool Cleaning Service
While DIY cleaning tips can be handy, sometimes you need professional service. Hiring professional pool cleaners has many benefits, one of which is their expertise. These people are trained to properly maintain your pool safe and healthy. Not only that, but they can recognize the signs of any problems that may arise, and will prevent them. You can also get helpful advice on the best way to maintain your pool from them. Besides their expertise, professional cleaners have special equipment which can make your pool shinier faster. From high-powered vacuums to pressure washers, they will remove the debris and any contaminations you have quickly. So, think about hiring pressure washing services in Las Vegas, as they are incredibly helpful in maintaining your pool clean and safe. They will be able to help you avoid common pool cleaning mistakes and save money on repairs.
Professionals will come with pricey equipment that you also don't have access to. Another great benefit of hiring professional pool cleaners is the safety protocols that they have. These measures will ensure that there are no accidents or injuries. Working with different chemicals requires knowledge and training, and they have it. Instead of you trying to learn and figure out the chemicals, it is safer to allow people who already know to use them. Not only do they know how to use them, but also how best to dispose of them. Doing this will prevent people from getting injured and will prevent any harm to the environment. Having a team of cleaners will give you peace of mind, knowing that your pool will be kept clean safely and professionally. Plus, in the Las Vegas area, you can find a team of amazing professionals to help you with this.
Cleaning Your Property: Tips for a Safe and Healthy Environment
Having a pool is not only about the pool itself. You should also have a clean environment on your property. Pools are often common areas for summer. Think about summer evenings barbecue parties or birthdays. All of your friends and family, kids playing in the pool while you chat around it. If your backyard is not maintained all of this can't be that much of an enjoyment. Still, there is no reason to fret. Start by getting all the necessary materials for cleaning. You can choose between so many options, but using eco-friendly cleaning supplies can be better for you and for the environment. Once you have everything you need, you can proceed to clean all the outdoor furniture and decks. Keep a regular cleaning routine to make it easier. For a clean look, you can also hire turf cleaning in Las Vegas, which can freshen up your backyard.
Since outdoor furniture gets dirtier than the one indoors, it is important to clean it regularly. Over time there will be dust, debris, and dirt. Usually, you can deal with this with a simple damp cloth or sponge, but for those stubborn stains, you can use a soap solution and a bristle brush. There is nothing worse than a dirty deck. Kids running around barefoot and getting their feet wet, after which they will go inside your house? You can start with a sweeper to get rid of anything that is not stuck to it. Once you are done, make a solution with a wood cleaning product. Finally, the grill as a main part of any party should be sparkling clean. Soak the grates in soapy water and brush the inside of the grill. You can use a degreaser or oven cleaner before you rinse it off.
Bird Control for a Safe and Clean Property
Having birds on your property might seem nice, but you should know the risks that this brings. Their droppings may cause disease-causing bacteria, fungi, and parasites. These are bad both for people and for your pets. Furthermore, their feathers can clog your ventilation systems or gutter, and cause problems and additional costs of cleaning. So, you can try to keep them out of your backyard and pool area with some DIY tips, like visible deterrents, or ask for help. It is especially advised to ask for help when you have complexed bird control needs. There are pigeon control professionals in North Las Vegas who can get rid of this problem for you easily and effectively. Allowing professionals to do their job is always better than making things worse or more difficult for yourself. They can also prevent future bird infestations and will allow you to enjoy your backyard carefree.
Professional bird control teams have all the necessary equipment but also knowledge on keeping the birds away from you. Their team can take care of this problem quickly, all while you go about your usual day. They will come and remove birds with means that are humane and industry approved. Once you are free of these flying creatures, they will go on to remove all the residual dirt. On top of that, if there are some nests to be moved, they will do it as well. After all this, you will get professional pressure washing of your roof and solar panels if you have them. Lastly, these professionals will disinfect everything with nonharmful chemicals so that you can be sure everything is safe. Once everything is done you can get their recommendation on how to keep the persistent birds from coming back and what to do if they come.
Keep Your Pool and Property Clean with These Expert Tips
Having a cleaning routine and knowing how best to maintain your pool and property in Las Vegas is important. It will be a healthy environment where you and your kids can play, enjoy and make amazing memories. All you need to do is learn how to avoid common pool cleaning mistakes and save money on repairs. Start by getting all the necessary tools and products you will need for cleaning. The best thing is to use nontoxic chemicals, or even look into natural options. For tools, you will need a skimmer net, a large brush, some cloth, a pool vacuum, and maybe even a leaf blower. Once you gather them all, start developing your cleaning routine.
During warmer months you will need to clean regularly, while over the colder months, you can make a longer break. Let us focus on the warm months and how often you should clean different parts.
You should skim the surface of your pool daily to keep it clean and help your filters. It is best to do it in the morning before anyone has had a chance of going in. Once a week you should check the pH levels of the water, and if you need, you can adjust them by adding chemicals. Another thing that should be done weekly is complete cleaning. This means brushing the walls and floors of the pool to get rid of all the dirt and to keep it looking nice. After this, you should also vacuum your pool and clean the filter after use. Once a month you can focus your energy on cleaning the outdoor furniture and the deck. You can use a power washer, and you can use mild soapy water for going over them as well. All of this will prevent mildew and mold.