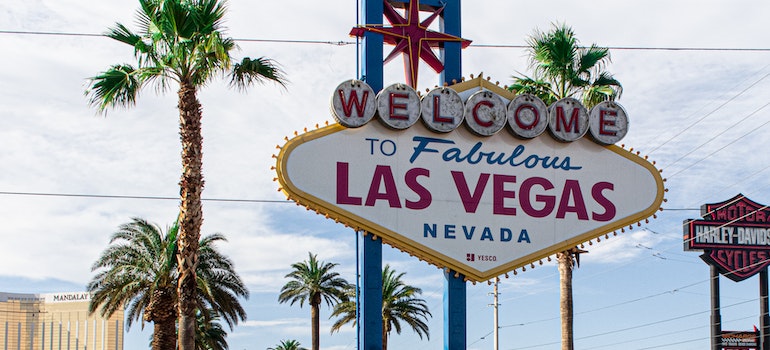 If you own a business in Las Vegas, you know how important it is to maintain a clean and inviting exterior. Your turf is an essential part of your business's curb appeal, and keeping it in good condition is crucial. However, with the dry desert air, high temperatures, and the constant battle against bird droppings, it can be challenging to keep your Las Vegas business' turf looking great. Let's discuss common causes of dirty turf and how to prevent that from happening. Peak Services are here to ensure that your business's exterior always looks its best.
Common Causes of Dirty Turf in Las Vegas: Identifying and Preventing Them
Foot traffic is one of the most common causes of dirty turf in Las Vegas, especially in high traffic areas like entryways or parking lots. The constant trampling of shoes and wheels can damage the delicate blades of grass and create bald spots, making the turf look patchy and unsightly. Moreover, foot traffic can also grind in dirt and debris into the turf, leading to discoloration and even mold growth.
In addition to foot traffic, dust and debris are also significant contributors to dirty turf in Las Vegas. With the city's dry desert air, windblown dust and debris can accumulate on the turf, creating a layer of grime that could be difficult to remove. In addition, fallen leaves, twigs, and other organic materials can create ideal conditions for pests and disease, further damaging the turf.
To prevent these issues, it's essential to take proactive measures such as installing designated walkways or adding gravel paths to high traffic areas. Regular sweeping or blowing away of debris and dust can also help prevent them from grinding into the turf.  
Why Birds are Your Turf's Worst Enemy
Birds can be a significant threat to maintaining a clean outdoor space for businesses in Las Vegas. Apart from spreading seeds, bird droppings can damage turf and even buildings' structures. Therefore, it is crucial to take proactive measures such as installing bird netting or spikes. These installations will discourage birds from landing on your turf and damaging it. Since quality bird control services are available in Las Vegas, keeping your turf clean and free from bird droppings shouldn't be a problem. These professionals have specialized equipment to safely and humanely relocate birds and their nests to prevent damage to your turf.
Additionally, regular cleaning and maintenance of your outdoor space can also help prevent bird damage. By scheduling regular cleanings and inspections, you can identify and address any bird issues before they become major problems. These routine maintenance checks can help identify the areas of the property where birds usually perch and nest. Thus, you can take proactive measures to install bird nets or spikes in these areas to prevent any future damage to your turf.
Tips for Maintaining Your Turf in High Heat and Dry Air
Las Vegas' scorching temperatures and dry air can cause significant damage to turf, making it essential to take proactive measures to maintain its appearance. When temperatures soar, turf can become parched and brittle, making it more susceptible to damage from foot traffic and other forms of stress. Without proper care and attention, your turf may struggle to thrive, leaving your outdoor space looking dull and unappealing. 
One way to keep your turf looking pristine in Las Vegas is to hire a professional turf cleaning service. These services use specialized equipment and techniques to effectively clean and maintain your turf, even in extreme weather conditions.
In addition to regular cleaning, professional turf cleaning services can also provide services such as fertilization and aeration, which can help promote healthy growth and prevent damage. With the help of a professional cleaning service, you can ensure that your turf stays healthy and attractive, even in the harsh Las Vegas climate.
Why Your Turf Needs a Regular Maintenance Plan
Regular turf maintenance is essential for keeping your Las Vegas business' outdoor space looking great. A maintenance plan can help prevent common issues such as dirt buildup, bird damage, and weather-related damage. By scheduling regular cleanings and inspections, you can identify and address any issues before they become major problems. With a little effort and planning, you can maintain a beautiful and inviting outdoor space for your customers and employees to enjoy.
Expert Tips for Keeping Your Turf Pristine
Finally, expert tips for keeping your turf pristine can make all the difference in the appearance of your outdoor space. Professional cleaning companies use a variety of methods to keep turf looking its best. One common technique is the use of power washers to remove dirt and debris from the turf. Another effective method is the application of a special turf cleaning solution that targets specific types of stains and dirt. Business owners can also maintain clean turf by regularly sweeping the area with a stiff broom, removing any litter or debris, and scheduling regular inspections and cleanings with a professional cleaning company. By following these tips and techniques, business owners can ensure that their turf remains clean and attractive for their customers and employees.
In conclusion, keeping your Las Vegas business' turf looking great requires a little effort and planning, but the payoff is well worth it. By identifying and preventing common causes of dirty turf, protecting your turf from birds, maintaining your turf during hot, dry weather, creating a regular maintenance plan, and using professional cleaning methods, you can ensure that your business' outdoor space remains inviting and welcoming to customers and visitors. Don't hesitate to consult with professional cleaning companies for assistance with maintaining your turf and keeping it looking its best. With a little attention and care, your Las Vegas business' turf can be a beautiful and attractive feature of your property.