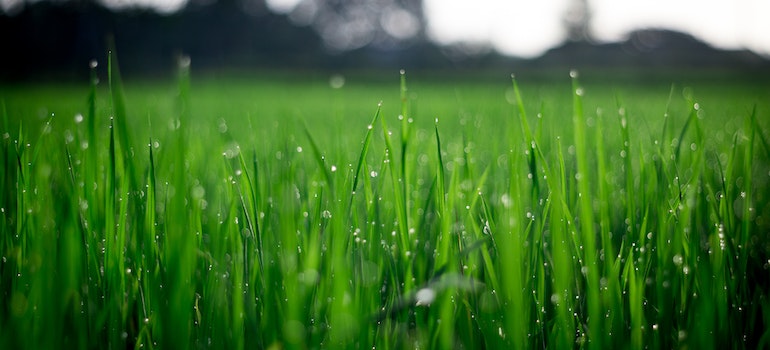 Over the last few years, the installation of artificial grass became very popular. More and more people opt for artificial turf instead of real grass. The main reason for that is its low maintenance as well as the visual effect that it gives to your property. If you install it in your garden you can be certain that you will have green undamaged grass whole year round. And you will not have to worry about its maintenance since there are many companies such as Peak Services to help out you with its preservation. Although having real grass has many advantages, there are many benefits of having artificial turf both in your home and in your commercial space. So if you were wondering is artificial grass worth the investment read this article and find out what are those benefits.
Where can you install artificial grass?
The advantage of artificial grass is that you can install it anywhere. The most usual place where people decide to place it is a garden or anywhere outside. But artificial turf can both look good and has advantages if you decide to place them indoors as well. Because it is allergy-free and because of its non-slippery surface it can be great carpeting inside your home especially if you have children. Whether you decide to place it outside or use it indoors you can be sure that you will be living in an environment that has less dust. Some of the top places where people install artificial turf include:
Gardens
Playgrounds for both children and pets
Sport fields
Offices
Event centers
Is the installation of artificial turf a good investment?
If you decide to invest money and install artificial turf rest assured that you will not make a mistake. Although it might look like a big investment at first, the benefits that you will gain from having it have no price. And even though you will spend money at first, eventually over the years you will realize that it is cost-effective and that you will actually save money in the long run.
It is a cost-effective solution
There is no doubt that having artificial turf will save you money long-term. To start with, you would have to spend money on expensive gardening equipment and supplies that you would need to maintain natural grass. Also, artificial turf is pest-free so you wouldn't have to spend money on pesticides and fertilizers. Lastly, some parts of the real grass would have to be reseed over time due to weather conditions and footsteps. Reseeding can be expensive especially if it needs to be done often. With artificial turf, you wouldn't have to think about those costs. The only cost that you shouldn't save money on is turf cleaning Henderson. It is an affordable service and by using it you will ensure that there are no further additional expenses in the future.
Requires low maintenance
Undoubtedly, one of the biggest advantages of having artificial turf is that it requires little maintenance, almost none. You would not have to worry about watering and seeding it like with natural grass. All that you would have to do is occasionally use the hose to clean it. And if you are located in Green Valley you wouldn't even have to worry about cleaning. Just hire some of the turf cleaning Green Valley NV services and you would be able to actually enjoy your garden without any additional work. It is certain that the artificial turf is worth the investment since not only that you will save money, but you would also gain more free time to focus on other things or simply to relax with your finds and family.
It is highly durable and you can use it year-round
The good thing about having artificial grass is its durability. Artificial turf is resistant to extreme weather conditions and you could use it during the whole year. Because the synthetic fabric that is made of it can sustain high temperatures as well as temperatures below zero. Also, it is UV protected which means that it wouldn't fade or change its color because of the sun. Artificial turf has a very durable surface but an underlay as well. It is designed to drain any excess water which means that it wouldn't get distorted when there is a lot of rain or snow starts to melt. It is recommended to occasionally get turf cleaning Enterprise NV services and you can be assured that your investment will be definitely worth it. You would have a green loan that will last for a long period of time.
Artificial turf is good for the environment
Having artificial turf is not only good for you but for the environment as well. Because you will not have to water it or seed it you help the planet. Also, you will not use any pesticides and chemicals that can be poisonous and bad for the planet. When you are using any kind of chemical supplies for real grass you are risking poisoning the water that animals and other plants use. So there is no doubt that it is worth investing in artificial turf. Not only because of you and your family but because you will bring a positive contribution in the attempt to protect the environment.
Artificial grass helps you reduce water bills
In the United States, almost nine billion gallons of water are used just to water the loan. And many times that water is used inefficiently because of irrigation methods or wasted because of overwatering. By installing the artificial turf you will be saving water and reducing your water bills. It is true that you or any turf cleaning Summerlin NV services would have to use water to remove dust and stains from the artificial turf. But that is such a small amount compared to the usage of water needed for real grass which is almost insignificant. If you opt to install artificial grass you would definitely make your investment worthwhile because of all the water that you would save.
The installment of the artificial grass will increase the value of your property
Even if you are planning to sell your home the installation of the artificial grass is worth the investment. Because it will increase your property value and you will even manage to get part of the invested money back. Especially if you are living in an area that has draughts. The next owner will know that this is something that will decrease the water bills and give great look to the property year-round. For that reason, there is no doubt that it is worth investing in artificial grass. Whether you are planning on living in that house or selling it in the future.
Overall, artificial turf looks good
Lastly and simply said artificial turf looks good. Your money will not be worth investing only because of all the benefits that you will get from the artificial grass but because your garden will look good as well. And you will not have to worry about the month of the year and weather conditions. Rest assured that your loan will always look green and tidy with no footstep marks. You will be able to relax and enjoy yourself with your loved ones in a beautiful and safe environment.
Taking care of your artificial turf on your own vs hiring a professional services
As already mentioned having artificial turf is good because it is low maintenance. Still, it will require certain attention from time to time. While its maintenance is very simple and you can do it by yourself just by using a hose it is good to occasionally hire professional services. Because turf experts have all the appropriate tools and equipment to take care of it. Plus this can extend the lifespan of the artificial turf. Therefore, do regular maintenance by yourself but hire professionals at least once a year to inspect and clean artificial grass. 
If you were wondering is artificial grass worth the investment the answer is very simple
Nothing is black or white, but when it comes to the answer to the question is artificial grass worth the investment it is pretty clear. The simple answer is YES. If you decide to install artificial grass you will save money on chemical products and reduce your water bills, you will increase the value of your property, save the environment and most importantly be able to enjoy a beautiful green loan year round. So if you are hesitating do not think twice and start using artificial turf instead of real grass now.