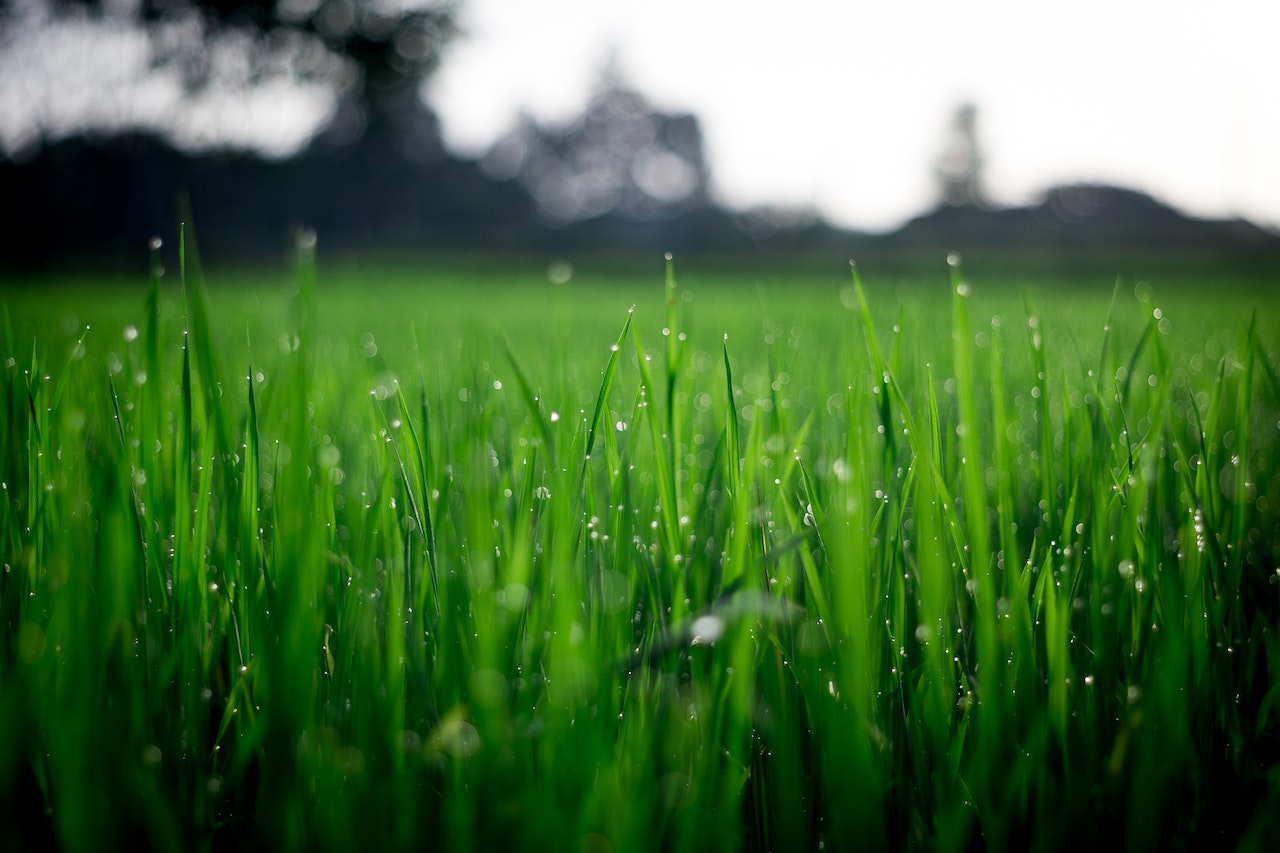 Year after year the usage of artificial turf is becoming more popular. It is present in hundreds of thousands of homes across the world. But not only that artificial turf found its place in residential purposes, but in commercial as well. More and more business owners opt for artificial turf in their offices, meeting rooms, event centers, etc. With the increasing number of people that are using artificial grass, the industry has improved a lot. Therefore, nowadays, artificial turf requires very little maintenance and allows you to spend your spare time enjoying it with friends and family. However, even with the little maintenance that it requires you will still need to take care of it occasionally. And to ensure its durability and to avoid any damage read this article and learn what are mistakes to avoid when cleaning artificial turf.
Why is having artificial turf a good idea?
Having artificial turf installed on your property has many benefits. You can forget about the hours spent in the garden cleaning it, seeding it, and watering it. Apart from being low maintenance, artificial turf is environment-friendly and creates a pest-free environment for you and your family. Also, it is a cost-effective solution. You will save money on all the chemical supplies that you would have to buy for the real grass. And most importantly you will reduce your water bills. With artificial turf, you wouldn't have to worry about outside conditions either. It is made of highly durable materials that are resistant to any outside weather conditions.
All that you would have to do is hire professional services such as Peak Services to perform an annual checkup and cleaning. Still, it is highly recommended to maintain your artificial grass by yourself from time to time. This way you can be assured that your yard will always look neat, green, and vibrant.
What are the common mistakes to avoid when cleaning artificial turf?
Although highly durable artificial turf still requires just a little care and dedication. If you are located in Henderson and don't have time to clean your yard consider hiring turf cleaning Henderson services. On the other hand, if you enjoy being outside and taking care of your property make sure to clean your artificial turf properly. In order to do that there are a few things that you should have in mind and mistakes that you should try to avoid when cleaning your artificial grass.
You don't maintain your turf regularly
This is the most common mistake that people make when it comes to cleaning artificial turf. Because it is low maintenance people think that it requires no maintenance. Still, that is not completely accurate. The crew from turf cleaning Green Valley NV advises that you should rinse the turf at least once a week and deep clean it at least once a month. This task doesn't take much time so in order to keep your property looking good and your artificial grass stays without damage listen to the experts. In order to maintain it:
Use a damp sponge to deep clean it
Wash it with the hose to remove any dirt
Use mild natural soap and warm water in case of any spills
One of the mistakes to avoid when cleaning artificial turf is the use of chemicals
Some homeowners think that artificial grass doesn't require any maintenance. But there are those that go to the extreme when it comes to its cleaning. Many people think that using chemicals to clean artificial grass will kill bacteria. The truth is that the chemicals will only damage the fiber and potentially fade its color. For that reason, do not use any cleaning chemical supplies for your artificial grass.
Even if you own a dog and you are trying to get dog pee out of the artificial turf do not use chemical products. The best way is to use homemade cleaning supplies and hose down the artificial grass. This way your artificial grass will be without damage and will keep its green vivid color.
Using a vacuum to clean the artificial grass
Another common mistake that turf cleaning Enterprise NV services have noticed in many homes is the vacuuming of artificial grass. This is the same as with using chemical supplies. People think that this is a good way to remove dust, but actually vacuuming is only damaging the synthetic fiber of the artificial turf. This is because the surface of the artificial turf has a layer of sand infill that helps fibers stand straight after being stepped on. With the vacuum, this layer can be destroyed and your artificial grass will not look neat. For that reason, you should only use a brush or a broom to clean the artificial turf.
Usage of incorrect brush for the fibers
As already mentioned in order to clean the artificial turf you shouldn't use a vacuum but brushes and brooms. Still, it is very important to know which ones you can use because there are some types that might destroy artificial grass. First of all, never use metal rakes. The reason for that is that metal rakes can cut the blades of the turf which can cause damage in the long term. Also, it is important to use soft brushes and brooms to avoid damaging the surface of the artificial grass.
When using the brush it is also very important to know how high the brush should be compared to the fibers. If it is too high then you will not clean the debris and if it is too low you can damage the infills. Turf cleaning Summerlin NV services recommends using the brush on the top quarter inches of the fiber.
Not removing debris and spill
Even though artificial grass requires little maintenance you will still have to clean the dust and debris. And it is recommended to do it at least once a week. This way you will avoid pilling up of the dust on the grass. And this is especially important if you have artificial turf indoors and you use it as a child's playground area. Artificial turf is allergy-free, but dust can cause some problems as well. Also, in case you spill something on your artificial turf make sure to clean it with a soft brush and water right away. This way your artificial turf will stay green and will not fade in color.
Using hot water to clean it
It is true that in everyday life we use hot water to remove stains or grease. Still, when it comes to cleaning artificial turf you should avoid the usage of hot water. Simply because it can damage the fibers and the yarn in the turf system.  In order to properly clean your artificial grass use cold or warm water. Together with some homemade cleaning supplies, it will be an ideal solution for the clean and colorful artificial grass.
Power washing the turf without the washing attachment
There is no doubt that power washing is the best and most efficient method to clean our yard or any other outdoor surface. Deep cleaning the artificial grass with power washing is not a bad idea. Still, you will have to be careful. Many people use pressure washing on the turf without the washing attachment. Pressure washing attachment is important in order to avoid any damage to the infills. For that reason, if you opt for power washing make sure to know the proper way of pressure washing your artificial turf. That way you will ensure not only its durability but you will be assured that is deep cleaning and dust and debris free.
Avoid mistakes when cleaning artificial turf and your garden will always be green and vivid
Undoubtedly having artificial turf is a great investment. It requires a little maintenance and your yard will always look good and colorful. Still, occasional cleaning is a must in order to maintain it and prolong its lifespan. But it is also important to know what are mistakes to avoid when cleaning artificial turf. Maintain it regularly and do not use hot water and chemicals. Also do not vacuum it or use metal racks in order to not damage its fibers. Lastly, if you decide to power wash it, know the proper way to do it and you can be assured that your artificial grass will stay beautiful and green for a long time.