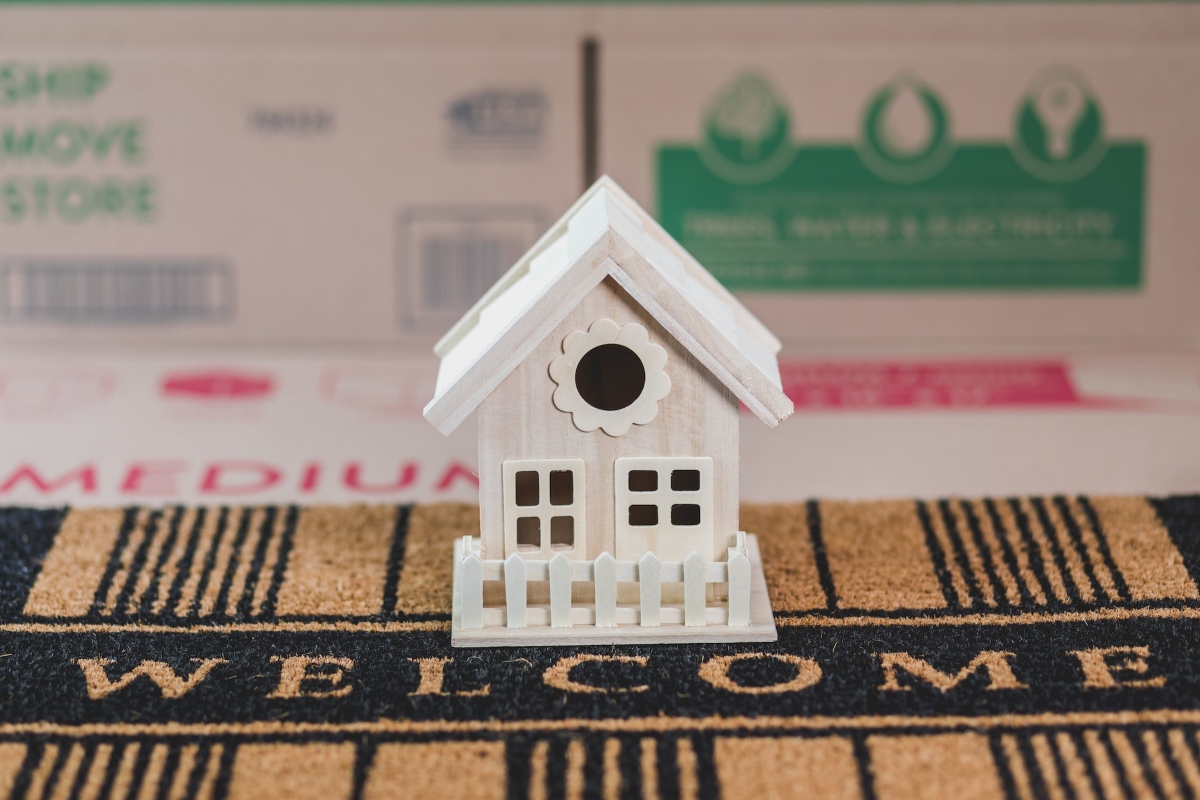 When buying a green home in Henderson, keep in mind it takes time and effort. In addition to the appearance and functionality of a home, you also have to look for sustainable features. This is why the following guide is there to help you make the right home-buying decision, and switch to sustainable living with ease. Besides pro tips, we at Peak Services offer an array of cleaning and maintenance services to keep your home neat at all times. So, feel free to check the services on our website and contact us for all additional inquiries.
Sustainable features to look for when buying a green home in Henderson
The home you're buying doesn't have to be eco-friendly from top to bottom. Also, although a house checks all the boxes for a green home, you might want to make some changes. That said, your best solutions are homes with noticeable sustainable features that can be additionally modified.
Here are some of the obvious signs that a home qualifies as eco-friendly:
Insulation (to keep you and your family warm)
Water conservation system
Renewable energy sources
Energy-efficient home appliances
Ventilation
Location and the size of your home are important
If you plan to have a family in the future, then a home with extra rooms and bathrooms is your best option. Also, pay attention to the location while you're searching for a new home. Focus on properties that aren't too far from the city, and yet are isolated from the city noise.
Rely on green home websites
The best places to browse green homes in Henderson are specific websites with eco-friendly home listings:
Green Homes For Sale 
Viva Green Homes
Tiny House Listings
Green Home Finder
Realty Sage
Sotheby's International Realty
Plan your budget on time
In addition to the down payment for furniture or additional renovations, you must factor eco-friendly upgrades into the budget. Check the average green home prices in Henderson to have an overall idea about the price range.
Important green home upgrades to have in mind
As previously mentioned, renewable sources of energy are important aspects of an eco-friendly home. That being said, consider solar panels, and/or other additional options. Solar panels are, by far, the most effective sources of energy you can install on your roof. Before you add solar panels to your home, inquire about solar panel pigeon control Henderson companies have to offer. This cost-effective service will keep the pigeons away and keep the panels neat.
Bird infestation, in general, can be damaging to the entire property. To prevent this, look up bird control Henderson services before you move in. That way, you'll know where to turn to for quality services, and therefore lower the damage the birds could do to your new, eco-friendly home. Here's what bird control services entail:
removal of residual dirt
disinfection
maintenance of roof and solar panels
Turf cleaning for artificial grass
If you opt for artificial instead of natural grass, keep in mind it also requires regular maintenance. Certainly, you won't have problems with ants and other insects. However, the leaves and other buildups will affect the appearance (and smell) of the grass. The solution to this is turf cleaning Henderson companies provide. Just make sure to find the company with top ratings from previous customers.
Make your home "smart"
Technology is an important aspect of eco-friendly housing. This, however, doesn't mean you're supposed to make your entire home rely on tech. There are a few essential upgrades to start with, that can contribute to your new, sustainable home life and lower the bills:
LED lights 
Smart water system – Helps you monitor daily water usage.
Smart thermostat – You won't have problems with spending too much energy on heating, for instance.
Smart cooktops – They use less energy, even during long cooking sessions
Rainwater Harvesting System – Collects rain from the roof
You'll notice that these home upgrades make a big difference in your home life. Make sure to stay up to date with the latest sustainable technologies you could add to your home. That way, you'll remain informed about the innovations that support a sustainable lifestyle.
Don't hesitate to contact a realtor
Whether you live in Henderson or plan to move there, it helps to have a professional realtor at your disposal. By having an expert real estate agent to help you navigate the property market, you automatically save plenty of time (and headache). However, it's important that a realtor you hire works in your favor. That's why you should go with only experienced real estate experts with a history of successful work. So, take time to read online reviews and learn what previous customers say. After that, contact several realtors that match the criteria, interview them briefly, compare, and decide which one to hire.
Keep in mind that experienced, professional realtors work steadily. That means, they don't rush with decisions and give you plenty of options, advice, and time to decide. On the other hand, if you're limited by the deadline, let your realtor know about it. They will act accordingly and help you find a proper green home within the estimated timeframe.
A home inspection is a must
Before you sign a deal, have your potential new home inspected. This is something your realtor would advise you as well. No matter how the home looks, it's important to check the pipes, wires, etc. You don't want to buy a home, only to discover there's plenty of repair work to be done.
Final thoughts
The idea behind buying a green home in Henderson is to transition to a more sustainable lifestyle. Therefore, remember that house-hunting takes time, research, and patience. Only that way you can be 100% assured that the home you bought is the one you're looking for. So, make sure not to rush, browse websites with eco-friendly home listings, and hire a realtor in case you need extra guidance.