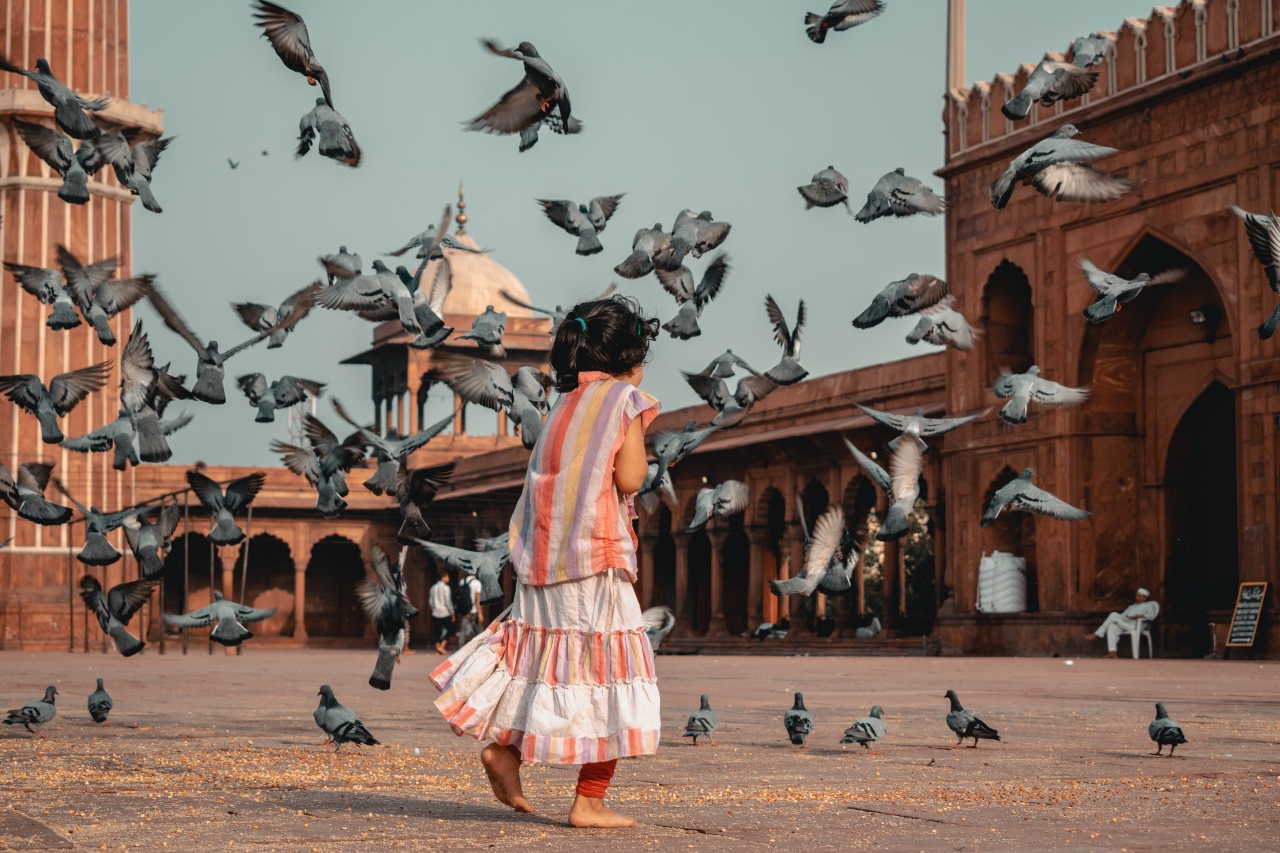 Pigeon infestations have become a common problem in urban areas like Las Vegas. The presence of pigeons can not only be a nuisance, but it can also cause damage to buildings and pose health risks to humans. Pigeon trapping and pigeon deterrents are two popular methods used for pigeon removal in Las Vegas. Pigeon trapping involves setting up traps to capture and remove pigeons. On the other hand, pigeon deterrents aim to prevent pigeons from accessing certain areas. Both methods have their advantages and disadvantages, and choosing the best method depends on various factors. Peak Services is here to help you choose. We're sharing the pros and cons of pigeon trapping vs. pigeon deterrents so you can make an informed decision!
Pigeon trapping vs. pigeon deterrents – what's right for you?
If you're worried that pigeon infestation will cause damage to your roof or solar panels or pose a health risk for your family in your new home, there are several methods you can use to keep them away. While pigeon control Las Vegas offers doesn't employ any methods that will harm the birds such as poisoning and shooting, you might be struggling to decide between the options they do offer. The most common methods are trapping and deterrents such as netting or spikes. Both have their pros and cons.
Pigeon trapping pros and cons
Pigeon trapping is one of the most common, non-lethal forms of bird control in many urban areas. However, it has its pros and cons just like any other form of bird control. Pigeon trapping is:
humane
effective
eco-friendly
budget-friendly
Pro: It's humane
While some people claim that trapping is not a humane form of pigeon removal, the key is that the birds are not harmed in the process. The professionals that do bird removal Henderson residents trust and confirm that pigeon trapping is a non-lethal method of pigeon removal. The traps used in pigeon trapping are designed to capture pigeons alive, without causing any harm. Once you capture the birds, you can release them into a new location where they can thrive without causing any harm to buildings or posing a health risk to humans.
This approach helps to preserve the natural balance of the ecosystem and prevents harm to pigeons. The pigeons are also trapped for a relatively short period, which ensures that they do not suffer from hunger or dehydration.
Con: It's labor intensive
While pigeon trapping is an effective method of pigeon removal, it also has some drawbacks. The bird removal Summerlin NV experts know that one of the cons of pigeon trapping is that it is labor-intensive. Pigeon trapping requires a significant amount of time and effort to set up and monitor the traps. You have to set up the traps in the right location and use the right bait to attract the pigeons. Once you set up the traps, you have to monitor them regularly to check if any pigeons have been caught. This process requires a significant amount of time and effort, which can be challenging for individuals or businesses that are short on time or resources.
Pigeon trapping requires a skilled individual to manage the traps effectively. An individual with experience can identify the right location for the traps and select the right bait to attract the pigeons.
Pro: It's effective
Pigeon trapping is an effective method of pigeon removal because it allows for the monitoring of the pigeon population. By capturing and removing pigeons, individuals or businesses can monitor the pigeon population and adjust their management methods accordingly. This approach helps to prevent the overpopulation of pigeons, which can cause more harm to buildings and pose a greater risk to human health.
Con: It has certain health hazards
Pigeon droppings are known to carry various diseases and health hazards. Pigeons are carriers of diseases such as Histoplasmosis, Cryptococcosis, and Salmonella, which can be transmitted to humans through contact with their droppings.
Longstanding bird removal North Las Vegas professionals know well that during pigeon trapping, individuals or businesses must come into contact with the droppings, which increases their risk of contracting these diseases.
Pro: It's eco-friendly
Pigeon trapping does not harm the environment. Other bird removal methods such as poisoning can be hazardous to the environment by introducing toxins and pollutants into the ecosystem. Pigeon trapping, on the other hand, does not use any harmful chemicals or materials and does not harm other wildlife or the environment. This is also a sustainable method of bird removal. By trapping pigeons and relocating them to areas where they will not cause harm, we can reduce the overall pigeon population without resorting to more drastic measures. This approach is more sustainable and eco-friendly, and it can lead to long-term solutions for managing pigeon populations.
Con: It can lead to pigeon repopulation
Another con of pigeon trapping is that it can lead to repopulation easily. The reason why is because of the way pigeons behave. Pigeons are highly social animals and tend to form large flocks. When a group of pigeons is removed from an area, it creates a vacuum that can be quickly filled by other pigeons looking for a new place to roost or breed. In fact, studies have shown that removing pigeons from an area can actually attract more pigeons to that area.
Pigeon trapping can also lead to repopulation because of the way humans interact with pigeons. Pigeons are often fed by humans, either intentionally or unintentionally, which can attract more pigeons to an area. Additionally, pigeons are often attracted to areas with a ready supply of food, such as restaurants, parks, and other public spaces.
Pro: It's budget-friendly
One of the main perks of pigeon trapping is its cost-effectiveness. Pigeon trapping is relatively inexpensive.
The materials you need to trap pigeons are readily available and affordable, and the trapping process itself is simple and straightforward. There are different types of pigeon traps available, such as live traps and funnel traps. You can purchase or rent them at a reasonable cost.
Pigeon deterrents pros and cons
Another popular option for bird removal in Las Vegas is pigeon deterrents, but they also have their advantages and disadvantages. Pigeon deterrents are:
humane
highly effective
low maintenance
hassle-free and long-term
Pro: It's humane
Unlike methods such as shooting or poisoning, pigeon deterrents do not harm the birds. They work by making an area less attractive to pigeons. Professionals that handle bird control Enterprise NV residents love and trust say that there are several types of pigeon deterrents available. These include physical barriers, visual deterrents, and auditory deterrents. Physical barriers, such as netting and spikes, prevent pigeons from roosting and nesting in certain areas. Visual deterrents, such as predator decoys and reflective surfaces, create the illusion of danger and make pigeons feel unsafe. Auditory deterrents, such as ultrasonic devices, emit high-pitched noises that are unpleasant for pigeons.
Another benefit of pigeon deterrents is that you can use them in a targeted manner. You can place pigeon deterrents in specific areas where the birds are causing problems, such as on ledges or near air conditioning units. This allows property owners and managers to control pigeon populations in a way that is tailored to their specific needs.
Con: High initial cost
The high initial cost of pigeon deterrents can be a significant drawback. However, it is important to consider the long-term benefits of investing in these deterrents. For example, pigeons can cause significant damage to buildings and roofs, which can be costly to repair. Additionally, their droppings can create a health hazard for people who come into contact with them. Investing in pigeon deterrents can help to mitigate these problems and create a healthier and more comfortable environment for building occupants.
One reason why pigeon deterrents have a high initial cost is that they often require special equipment and expertise to install. For example, bird netting is a popular pigeon deterrent that involves installing mesh netting over the area where the birds roost or nest. However, installing bird netting requires a skilled technician who has experience with this type of installation. Additionally, the netting itself can be expensive, especially if the area you need to cover is large.
Pro: It's low maintenance
One of the main advantages of using pigeon deterrents is that they require very little maintenance. Once the deterrents have been installed, property owners can rest assured that they will continue to be effective for an extended period of time. This is because pigeon deterrents are durable and long-lasting. For example, bird netting, which is one of the most popular pigeon deterrents, is made from high-quality materials that are resistant to damage from weather and other environmental factors.
Another reason to opt for pigeon deterrents is that they do not require any ongoing upkeep. Unlike other bird removal methods, such as using traps, pigeon deterrents do not require regular inspections or replacements. This means that you can install the deterrents and then forget about them, allowing you to focus on other important tasks.
Con: The aesthetic appeal of netting and spikes
While pigeon deterrents offer many benefits, such as their ability to prevent pigeons from roosting and nesting, their non-lethal nature, and their versatility, they also have several drawbacks. One of the most significant disadvantages is that they are not aesthetically appealing.
One reason for this is that they can be highly visible. For example, bird spikes installed on ledges can be quite visible from the ground, making a building look uninviting and unappealing. Similarly, bird netting can be highly visible and may obscure the appearance of the building.
Another reason why pigeon deterrents may not be aesthetically appealing is that they can be difficult to install in a way that is discreet. For example, bird spikes may need to be installed in large numbers to effectively prevent pigeons from roosting on a building, which can create an unsightly appearance. Similarly, bird netting may need to be installed in a way that covers a large area of the building, which can be difficult to do in a way that is visually appealing.
Pro: It's highly effective
Getting rid of pigeons can be a nuisance, and people often haste into it without thinking about some of the most common mistakes in bird control. Some find the spikes and netting unappealing and turn to other less humane forms of bird removal. However, regardless of their aesthetic appeal, pigeon deterrents such as netting and spikes, as well as other forms are highly effective in bird removal. One of the main reasons why pigeon deterrents are effective is that they prevent pigeons from roosting and nesting. Pigeons like buildings because they provide shelter, food, and nesting sites. Pigeon deterrents eliminate or reduce these attractions, making it less likely that pigeons will take up residence in the building. For example, you can install netting to prevent pigeons from accessing ledges and other areas where they might roost or nest.
Con: It's not permanent
Getting rid of pigeons completely is hardly ever possible, so no form of bird control is going to be permanent including pigeon deterrents. One reason why pigeon deterrents are not permanent is that pigeons are highly adaptable creatures. Even if a property owner invests in the most effective pigeon deterrent available, the pigeons may eventually adapt to the deterrent and find a way to roost or nest on the building. For example, if a property owner installs bird spikes on ledges to prevent pigeons from roosting, the pigeons may eventually figure out how to perch on the spikes without being impaled.
Another reason why pigeon deterrents are not permanent is that they may require ongoing maintenance. Even though netting and spikes are very low-maintenance solutions, they are susceptible to damage. Over time, pigeon deterrents may become damaged or ineffective. In that case, they will require repair or replacement. For example, bird netting may become damaged by severe weather or falling debris. Electronic devices that emit ultrasonic or sonic sound waves may also become less effective over time as the pigeons become accustomed to the sound.
Choose the right form of bird removal for your specific needs
Ultimately, the method of bird removal that works for you best will be different for everybody. Some people might find the appeal of a low-cost bird control method such as trapping too good to pass, while others will enjoy the low-maintenance hassle-free perks of deterrents. When it comes to pigeon trapping vs. pigeon deterrents in the city of Las Vegas, the key is to weigh out your options. Consider all the pros and cons and choose what fits your lifestyle and budget best.