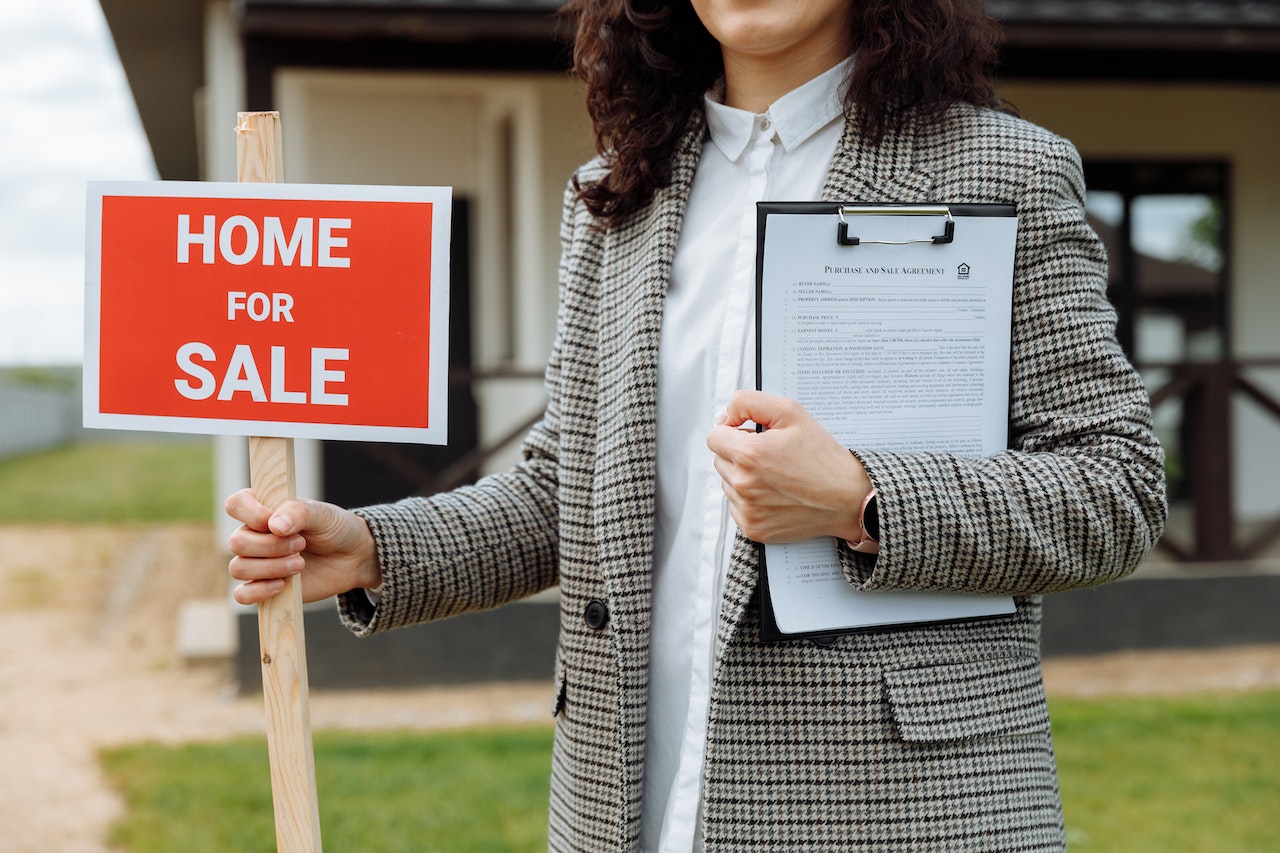 Are you thinking about selling your Summerlin home? It is certain that this is not an easy task because of all the emotions involved. However, in order to increase the value of your property and sell the house quicker it is important to detach from those emotions. That way you would understand what potential buyers are looking for and what their potential concerns might be. In order to prepare your Summerlin home for sale it is necessary for you to complete a couple of tasks and enhance the overall look of the house. And if you need assistance with any of those tasks consider hiring a professional company such as Peak Services to help you out. Whether your home requires major repairs or a simple deep clean make sure to do it as that way you will attract more buyers and sell your home easier.
Summerlin housing market
If you were wondering if Summerlin is a buyer's or seller's market be assured that it is a seller's market. There is no doubt that the Summerlin housing market is very competitive. Since the pandemic, in March 2020 the prices of Summerlin homes have been going only up. The average selling price is $603,000 which is 15.9% more than the last year. And the average price per square foot is $298which is 4.7% more compared to last year. The average number of days that homes are on the market is 53.
So if you are planning on selling your Summerlin house undoubtedly now is a good time to do it. Although the selling trend shows that the prices will only continue to grow and the value of the properties will increase there is no reason to wait. Still, even though Summerlin is a seller's market and it might look that you will sell your home easily there is no reason for you to wait for potential buyers. Attract them quicker just by investing some time and preparing your home for sale.
Steps to prepare your Summerlin home for sale
Before you start preparing your Summerlin home for sale it is important to look at it through the eyes of potential buyers. Think about all the changes and improvements that you would like to see if you were the buyer. This will give you a better perspective of the repairs that need to be done in your home. And most importantly it will help you stop looking at your home with emotions and think objectively. In case you need assistance with the tasks that you need to complete before you put your house on the market continue reading and find out how to enhance the look of your Summerlin home for sale.
Identify needed repairs
This is probably one of the most important steps that you should complete in order to sell your home for the appropriate price. Especially if you have been living in that house for a long time you should check every single detail. Because if the buyer sees that some major things don't work they might wonder what is under the surface. Or even try to lower the price of the property. For that reason:
Check all the doors that are not squeaking and all the windows that there are no cracks
Inspect your kitchen and make sure that all appliances are working properly
Take a close look of the balcony and think if renovating your balcony is something that needs to be done
Inspect bathroom tubs and showers that there are no broken tiles and that are in function
Make sure that your heating system, air-condition and ventilations are leak-free
Contact professionals to perform the checkup of your roof and in case you are having solar panels hire solar panel cleaning Summerlin NV services
All these might look like time-consuming work and you will have to invest your money. But if everything is in order in your home be assured that you will get your investment back once you sell the property. 
Declutter your home and make it look spacious
Making your rooms, bathroom, and kitchen look spacious is a big selling point. For that reason make sure to declutter in order to prepare your Summerlin home for sale. Especially if you have lived in your home for many years you probably have a lot of clutter. In order to make your home look even bigger consider removing up to 50% of your items. And do not just toss everything in the cabinets but make everything look neat and use the storage under your bed too.
Also, if you have excessive furniture consider removing it as well. Especially if some of your rooms are smaller. If you don't have enough space for all your belongings consider renting a storage unit. This doesn't mean that you should get rid of all your belongings. Simply put them away to make your home look bigger and rooms more spacious.
In order to prepare your Summerlin home for sale depersonalize it
This is probably one of the most difficult things to do. But if you depersonalize your home it will be easier for the buyers to picture themselves living in that home. Remove all the family photos, souvenirs, and CD collections. Also, if you are a bird lover and if you are having birds on your property that you are feeding and taking care of consider hiring bird removal Summerlin NV services. You might be a bird lover but there is a big chance that the buyer of your home is not. For that reason make sure to neutralize your home and let buyers feel that they could build their own memories there.
Enhance exterior appeal
The first impression is very important. For that reason make sure that the exterior of your home looks good as well. Because when the buyers see the exterior of your home they will already create an opinion about the inside of your home. Make sure that you take care of every little detail even if you think that is not visible. For example, if you have solar panels and pigeons on your property it is important to contact solar panel pigeon control Summerlin NV. That way you will not have to worry about birds dropping on your roof or anywhere around your home.
Also, artificial grass can increase the value of your property because it looks green and neat. Therefore, consider landscaping with artificial grass and make your property look vivid and colorful. This is something that will make potential buyers fall in love with your house at the first sight.
Deep clean your home
Once you are done with all the repairs and decluttering make sure to perform a deep cleaning of your home. And not only of the visible places and floors but make sure to clean every corner of your home. You never know how good attention to detail potential buyers can have. Apart from cleaning the interior of the house make sure to take care of your loan as well. Contact turf cleaning Summerlin NV services, sweep out the leaves, and use the hose to remove any dust in front of your home. This will give the final touch to the appearance of your home and increase your chances to sell it more quickly.
Set the atmosphere
After everything is done make sure to have an open house day checklist. Go through it before potential buyers arrive and ensure that everything is done. Also, in order to increase your chances of finding the right buyer it is important to set the atmosphere. Play some soft music, prepare some snacks, open the curtains and make sure that people feel warmth when they enter your home in Summerlin NV. Together with all the other efforts this will be a cherry on the top and help you sell your home easily.
Prepare your Summerlin home for sale and increase the value of your property
Getting ready your home for sale doesn't have to be difficult. It is true that it requires time, dedication, and some investment. But if you do everything properly and prepare your Summerlin home for sale the right way you will sell it in no time and maybe even increase its price of it. For that reason make sure to repair everything that needs to be fixed, declutter and depersonalize your home, and clean both the interior and exterior of your house. Be assured that your house will be sold for an adequate price and that you will get back all the investment.