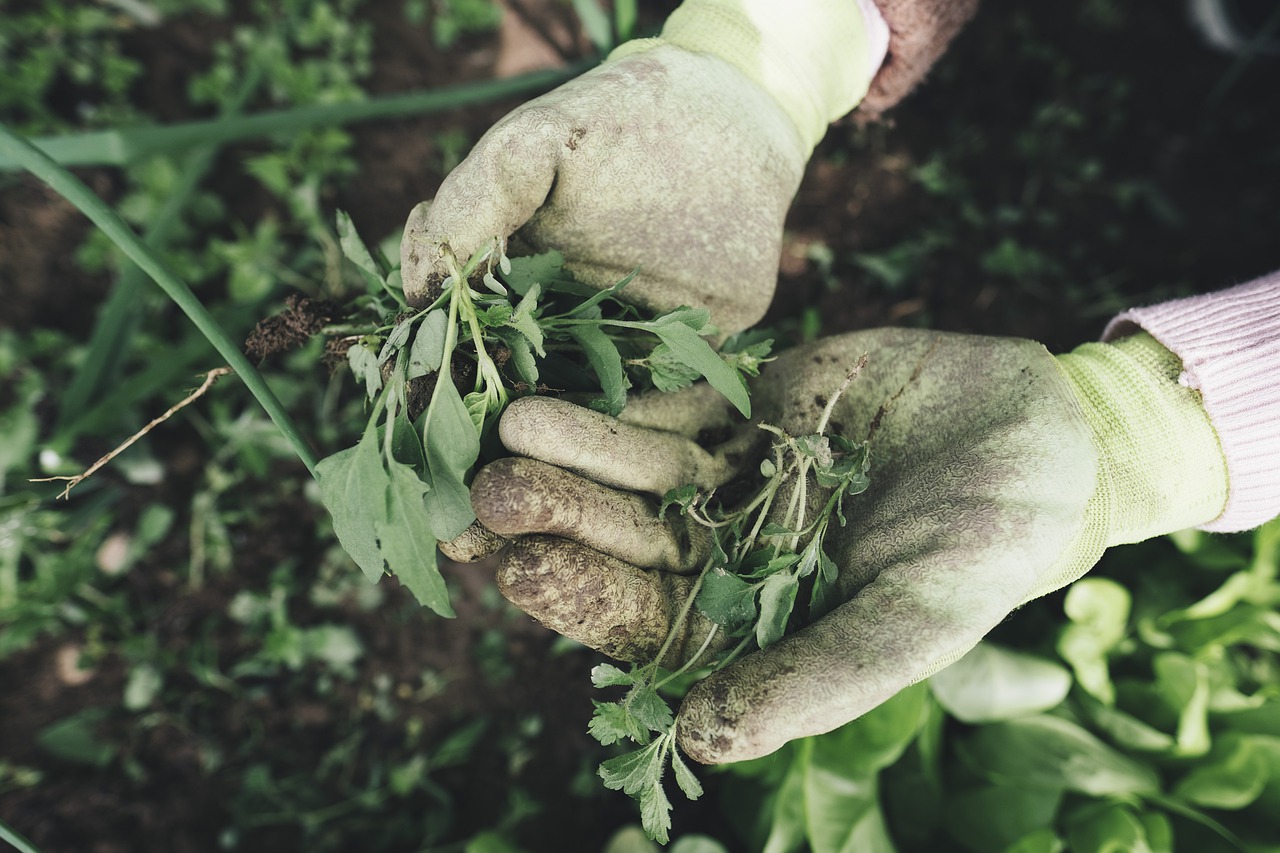 One of the main reasons why people get artificial grass in the first place is to avoid all the maintenance that comes with natural grass. And while artificial grass is a lot easier to maintain, it still requires some treatment and care. The good news is that, if you notice some weeds peeking through your artificial grass, then you are not in a lot of trouble. We here at Peak Services know that it's actually quite easy to remove weeds from artificial grass, and we don't mind sharing out methods for accomplishing this task with you.
For starters – don't deal with it by yourself
If you are searching for the easiest way to maintain your turf, then the easiest solution by far is to invest in artificial turf maintenance companies. These companies are worth their weight in gold, as they will come to your property with all the equipment, knowledge, and manpower necessary for keeping your grass in its optimal shape. They can help you solve any existing problems with your artificial turf (like weeds), and they can also work on preventing any future mishaps.
If you decide to invest in these companies, we suggest you combine them with solar panel cleaning Green Valley NV services. There's nothing like having freshly cleaned turf in combination with your roof. Talk about an easy way to boost the value of your property and its curb appeal in an instant.
Tips that will  help you remove weeds from artificial grass
If you decide to go down the DIY route, know that we got your back. The good news is that you probably already have most of these items and substances we are about to mention, so you can proceed to remove weeds from your property right away. And while there, we also suggest you give Las Vegas pigeon control a thought. Once your tuft is free of any weeds, you will also want to keep it free of any bird droppings.
Method number 1
If you are looking for the simplest solution to remove weeds from your artificial turf, then this one has to be it. It requires nothing more than hot boiling water and some of your time and patience. Namely, you ought to proceed by boiling water in a pot or a kettle. Once the water reaches boiling point, take it outside and pour it on the affected areas right away. You will need to give it a few hours for the weeds to die, after which you can manually pull them out. Know that this will work right away on those weeds that have more shallow roots. For the ones with deeper roots, the process might have to be repeated a few times.
Method number 2
If you are looking for another easy and convenient way to remove weeds from your artificial grass without making an investment, this one is it. It implies using table salt and sprinkling it directly on the affected area. However, while this sounds simple enough, salt is actually quite potent. That's why you will need to take a few things into consideration.
The salt is going to be soaked into the ground where it will prevent any future growth. That's why you shouldn't use this solution if you ever plan to remove your artificial turf. Secondly, you want to be extremely careful where you sprinkle the salt. It could easily corrode bricks, concrete, and paving stones, so you should be cautious.
Method number 3
Vinegar seems to be an omnipotent and rather versatile tool when it comes to home and its maintenance. That's why it should come as no surprise that you can also use it to remove weeds from your artificial grass. All you have to do is spray the weeds with vinegar and wait for the solution to take effect. There's a chance that you won't be able to kill all the weeds after just one treatment, which is why you should repeat it a few times if necessary. And if it doesn't work still, then you can use any of the other methods that we have mentioned – and are about to mention.
Method number 4
If you are feeling particularly innovative and in the mood for some experiments, then you can try this method. It involves mixing vodka, dish soap, and water, and creating your own weed killer. Shake the bottle in which you mix all of these ingredients and spray the solution directly on the leaves of the weeds. The good news is that vodka will not ruin or discolor your artificial grass. That's why you can use this method for commercial turf cleaning in Las Vegas, as well.
Method number 5
The last method will imply relying on the good old weed-killer to do the job. You can find a commercial weed-killer in your local garden supply home, or you can purchase it online if you don't feel like looking for it in your hometown. The regular weed-killer is the strongest option that packs quite a punch. The good news is that it shouldn't harm or discolor your artificial weed. But the bad news is that you have to be very precise, otherwise your flowers could take the hit, as well.
The bottom line
Any of these five methods to remove weeds from artificial grass will work wonders. Which one is going to be the best for your home depends on your particular situation. If your weeds have been growing for quite some time, then you will need a stronger solution to fight them – and vice versa. And if you feel like the situation has become too serious for you to handle, then feel free to give us a call. We will gladly help you nip your problem in the bud and prevent future infestations.