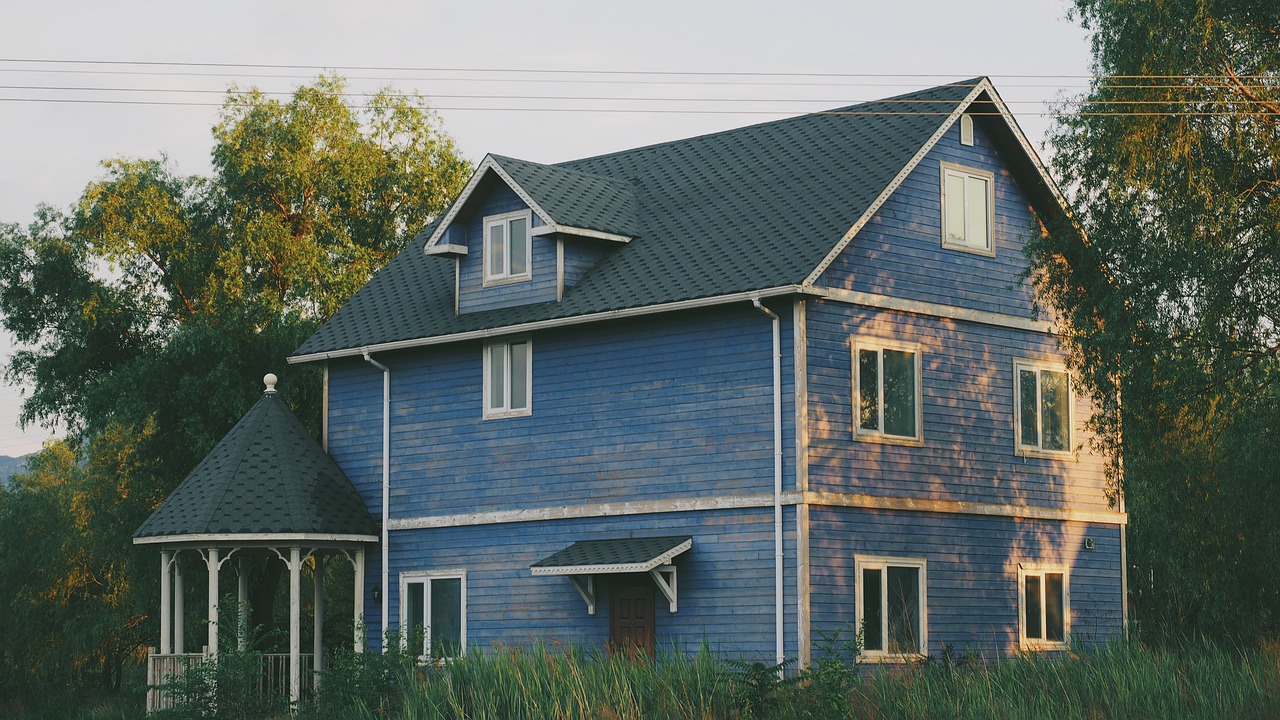 Whether you are trying to sell your property or simply make it as valuable as it can get, it just so happens that a clean roof might be one of the best ways to do it. There are many ways how a clean roof boosts home value, and they are particularly important to explore if you are on the cusp of selling your home. You already know those first impressions are what it's all about and while your roof might not be the most visible part of your home, it's definitely something buyers pay special attention to. We here at Peak Services find your home's roof to be one of its most important parts, and that's why we'll share why you should always keep it sparkly clean.
Five ways in which a clean roof boosts home value
If you have been thinking of investing in roof cleaning Las Vegas services but have been on the fence about whether to actually do it, this should serve as a way to make that final decision. The following five things are to be expected if you give roof cleaning a go.
1. It makes it more appealing
Have you ever had to stage your home for sale? If you had to do it and look up some ways of doing it, then you've undoubtedly come across one very important piece of advice – cleaning. Most professionals agree that a clean property is an alluring property, and that goes for both your home's interior and exterior.
Having a clean roof is going to do wonders for your home's curb appeal. Of course, if you want to use the potential of your home's exterior to the fullest, it would be wise to work on yard and color maintenance. However, make sure you top it all off with roof or solar panel cleaning Henderson services and watch how your prospective buyers are left in awe of your beautiful and clean property.
2. It helps identify the damaged areas
Having experts clean your roof is going to do a lot more than just get it sparkly clean. What could be even more important to remember is the fact that this will help professionals take a good look at your roof and its structure. As something that's out of your reach, you won't be able to notice once a few shingles become loose or some structural damage occurs due to strong winds – but professionals will be able to do it.
Thus, they will also be able to bring your attention to the problem, after which you can hire experts to fix it. You should never underestimate how much money you can save by focusing on timely repairs. Besides, it also can't hurt that a crew of pigeon removal North Las Vegas experts will come and help you get rid of the birds that have been perching on your property. They certainly don't do any wonders when it comes to your home's value.
3. It will boost your home's overall value
Prospective buyers will be looking at quite a few things when viewing your property. From your kitchen to the cabinets in your bathroom, no area will be left unchecked. However, one thing that most buyers will particularly focus on is your roof. The reason for this is a simple one – roof repairs can cost an arm and a leg. When buying a property, people want to know that the roof is sound and that it won't be in need of any repairs in the near future. And that brings us to the story of how a clean roof boosts home value – it not only looks nice, but it also ensures the buyers that the roof is in perfect shape.
For the best results, combine roof cleaning with turf cleaning services in Nevada. This way, your entire property will be looking spotless, and the offers will start pouring in as a result.
4. It helps the buyers overlook some less stellar areas of your home
Hey, not every part of your home can be impressive, and that's okay. Buyers are usually willing to compromise on some things, as long as the house that they are looking for has their dealbreakers. The thing is that, for most people, that dealbreaker is a good and sound roof. Therefore, if your roof is clean and in perfect working condition, it might hold the power to overshadow some other less-than-perfect parts of your home. Whether that's the fact that your house is located in a noisy neighborhood or the fact that there's no room for additional square footage, showcasing your roof could make the entire property look more valuable.
5. It prolongs the lifespan of your roof
One of the main ways how a clean roof boosts your home value is hidden in the fact that it makes your roof last longer. You will most likely be able to get a few more years between two replacements by maintaining your roof on a regular basis. The best part about it is that you will be able to use all that extra money to pay for some other improvements that you want to have done to your home. That's how you will manage to boost the overall value of your house – and it all starts with a clean roof.
The bottom line
There's no doubt that there are many ways that a clean roof boosts home value. The only question is whether you want to invest some funds into roof cleaning and have your home shine in its full glory. If you are thinking about selling your property, then the best course of action would be to invest in these services. You'll get a lot more money back through the sale of your property in comparison to what you have invested in cleaning services.