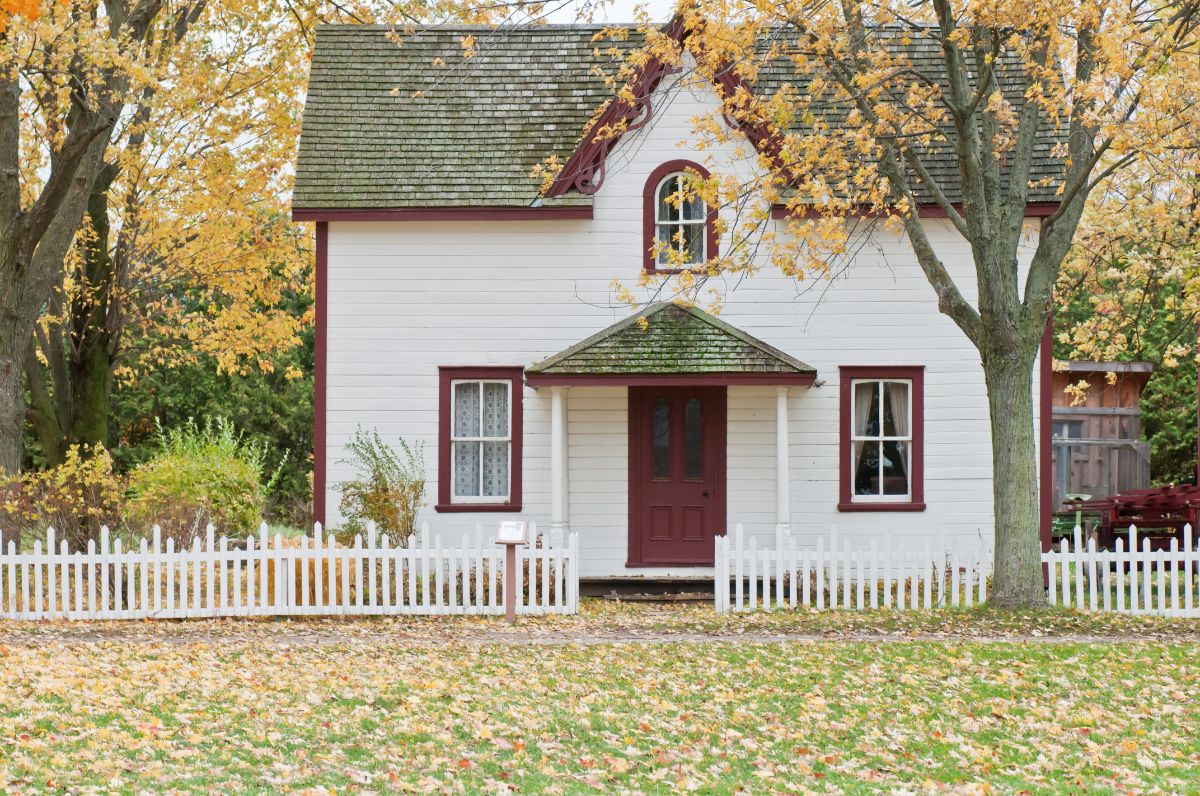 It's not always easy to call your house a home. After all, this is where you spend most of your days. So it makes sense that you want to feel comfortable there. Once you finally move into your new home, you'll be very excited about thinking of a new design for it. However, in most cases, people only think about interior design. This is understandable, as we don't look at our home's exterior that much. But, this is the very first thing you see when you walk up to your home. More importantly, this is the first thing your potential buyers will see, if you ever decide to sell your house. This is why improving your curb appeal with professional roof cleaning Las Vegas, and other neat tricks, is very important! Today, we'll teach you how you can easily turn your home into a true sight for sore eyes.
Start improving your curb appeal with a bit of pressure washing
If you want to make sure your home exterior is eye-pleasing, there are several ways to go about it, and pressure washing is among the best. Even though you can go all out with lawn decorations and beautiful plants, this still won't mask the tiny imperfections which can build over time. We're talking of course about various stains and debris that can accumulate on and around your home. If you don't clean your home exterior frequently, dirt easily builds up. Soon enough, your driveway is full of oil stains from your car, and your roof and walls are covered in grime from rainfall. Peak Services can help you with roof cleaning, there is no doubt about that! So, every once in a while, it's good to hire pressure washing experts to clean your driveway and home. And if you rely on solar, hire solar panel cleaning Las Vegas professionals to spruce up your roof in its entirety. Regular property cleaning is of utmost importance!
Ensure your home is pest free
Nobody likes unwelcome guests. Especially if they are a potential source of disease. Pigeons, sparrows, and other birds simply love nesting on people's roofs and trees. If pest birds decide that your roof is their new home, you can quickly land in a world of problems. Bird droppings are highly acidic, and can quickly cause your roof structure and facade to deteriorate. Worst yet, it can expose you to nasty parasites and bacteria carried by pest birds. Because of this, it is wise to seek bird control services Las Vegas, and eradicate this problem. With their help, you'll protect yourself and your loved ones, while greatly increasing your curb appeal. Seeing a clean roof is very satisfying, as it ties in nicely with a clean facade and well-trimmed lawn. Last but not least, a pest-free roof will serve you for many years without fail.
A bit of paint can really go a long way
When you're trying to increase the appeal of your curb, a gallon of paint can make a big difference. Giving your home a fresh coat of paint will grant it a fresh new look. Furthermore, it will allow you to fully display your creative side for all to see. If you're feeling daring, go for a color that makes your home stand out from your neighbors'. If you have a brick house, make sure to thoroughly pressure wash it before you start painting. A good way to go is to pick contrasting colors to paint the trims, doors, and shutters of your home. Painting your home is generally a very affordable project, as a gallon of paint costs roughly $25. Just remember that it can be quite time-consuming. Depending on the size of your home, you'll need at least two full days for the painting process.
Lush plants can really help with improving your curb appeal
If you wish to make your home more welcoming to everyone who visits it, consider adding a variety of plants to your yard. This is a simple, yet effective way to increase your curb appeal, and bring new life to your home. If you have enough room, plant two trees that will frame your house or your driveway. Doing this takes a couple of hours, and you can usually find trees for around $50. Once you're done landscaping with artificial grass, you can add some flowers to your front yard. Adding flower boxes to your windows or front porch can bring loads of curb appeal, as well as bright colors. A mixture of trees and flowers in front of your home will create a tranquil and cozy feeling, delighting everyone who walks by or pays you a visit. Just remember to regularly water your plants and maintain your lawn!
A charming front entry will invite everyone who see it inside
Once you're done sprucing up the main vistas of your home, you can turn your attention to the entry area. We're talking of course about the porch, and the front door. Inspecting all of these elements for disrepair and freshening them up will truly help with improving your curb appeal. Repaint your door and add a fresh layer of wood stain to your porch. Polish or replace any metal finishes, such as your home number or the door knocker. Put down a new door mat and lastly, add some flowers or decorative lights to your doorframe. Let your creativity speak for itself and make your home entrance truly stand out. All of this combined, creates an attractive front and a welcoming ambience to anyone who sees it. This certainly helps both you, and your visitors, feel relaxed and happy. Better yet, it will help when potential home buyers come knocking!