Over the last few years, many people have decided to switch from natural to artificial grass. This is totally understandable since there are many benefits to doing so. Artificial turf doesn't need as much maintenance as natural grass. It looks good no matter what and doesn't need watering, which will lower your water bills. However, you shouldn't forget that artificial turf is not cheap. This is why you should be careful when choosing one for your home. To help you out, Peak Services has prepared a small guide on how to choose the best artificial turf for your home. We will teach you what to look for when purchasing artificial grass for your home so that it lasts you for years to come. Let's get into it!
Why choosing the right artificial turf for your home is important?
Many people don't know that artificial turf originates in 1960. This is the first time a company decided to put artificial grass on the market. Back then, it was pretty easy to choose since there was only one type of artificial grass. However, with time, more and more companies started manufacturing artificial turf and they started coming out with different types. This is why once you start researching you will find that there are hundreds of different types on the market.
For someone new to this, all of this can be too overwhelming. You don't expect that there are many options, because, like most people you might think, it's just fake grass. But don't be fooled, there is a reason that there are many different types. You need to be very careful when choosing since you want to find the best possible quality artificial turf for your home. There are many benefits of artificial turf if you choose the right one!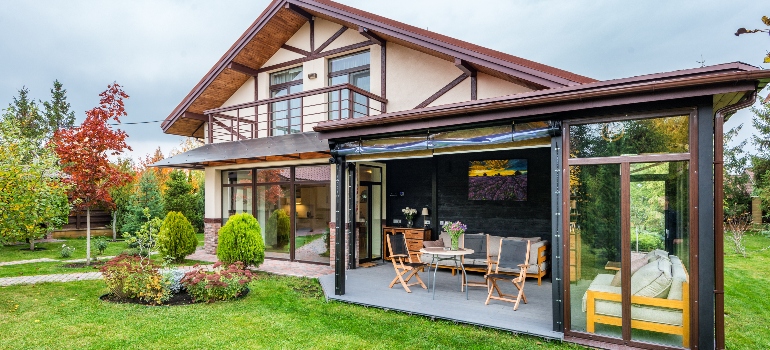 There are different price ranges and grades too. Not all fake grass is made of the same material, and it will not last the same amount of time. Artificial grass can last you for 20 years if you make the right choice. But don't worry about that. At the end of this article, you will be able to choose artificial turf like a pro!
Choose the best artificial turf for your home in person
Even though you can buy artificial grass for your home online, it is not a good idea to do so. You are not able to touch it and check the quality. Moreover, most of the time the color is not the same when you are looking at the picture and in real life. This is why you should always inspect the artificial turf in person before you buy it. Make a trip to your local home improvement shop and ask for samples. You can bring them home and consult with your partner or other family members. This way you can all decide together which type of artificial grass fits best your home and your budget.
If you don't have a store near you that sells artificial turf, you can try to find an online store that can send you samples to your address. This way you will be able to inspect them in person before you decide to buy a bigger quantity.
When you have samples you can feel the texture and see how the color looks in the sun and the shade. Also, you will see how thin or thick the grass strands are, this will tell you a lot about the quality of the grass.
Decide which pile height you want your artificial grass to have
This is one of the important things that you need to decide on. Some artificial turf has longer blades, while others are shorter. If you are going for a more realistic-looking grass in that case you should go for the longer one. A good quality turf with long blades will look like real grass. No one will know unless they touch it. However, this type of grass is not as resilient as the grass with shorter blades. This means that if you are planning to walk on that grass all the time, it will require more maintenance. The more you walk on it the flatter your grass will get. Which is not the best look. You will need to brush it and clean it more often than the shorter grass.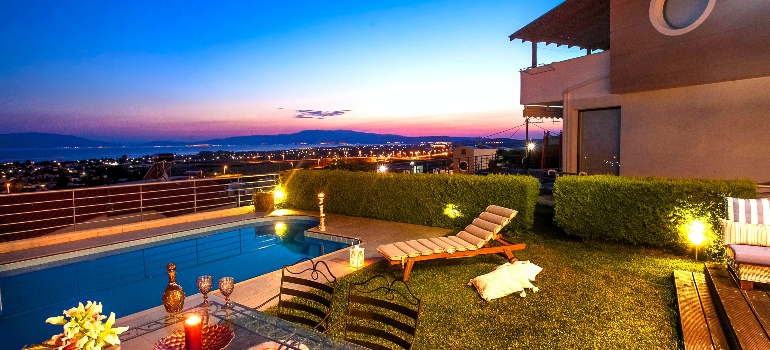 This is why you need to consider the foot traffic before you decide on the length of your grass. If you are going to walk over it all the time it is better to opt for shorter artificial turf.
Choose the right material
There are a few different materials that are used to manufacture artificial turf. They all have their pros and cons, and it's up to you to decide which one is the best for you.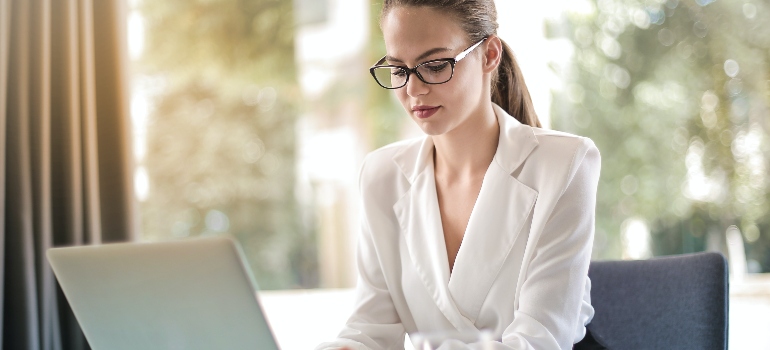 Now let's take a look at the materials:
Nylon– It resists heat very well and is quite durable. However, it is not quite soft and it doesn't look too realistic. It requires a lot of cleaning. But since you can opt for

turf cleaning

Las Vegas services

that shouldn't stop you from getting this type of turf.

Polypropylene– This is the cheapest turf material, which makes it budget-friendly. However, it is not realistic looking at all!
Polyethylene-The most realistic looking and the softest grass material. It is durable and quite easy to clean.
Make sure you consider the maintenance before you decide which one of these materials is the best for you. How often are you willing to maintain your grass? Are you ready to invest in some cleaning tools? You don't have to use special electric tools that the crew from the pressure washing services Las Vegas uses, but you will still need to buy some tools to maintain your grass.
Now all you have to do is calculate your budget and see in what kind of grass you want to invest in. Just remember that this is a long-term investment, so don't be afraid to spend a few more dollars in order to get quality artificial grass that will last you a long time.
Buy artificial turf that has a warranty
No matter how durable your artificial turf is, accidents can happen. This is why it is important to choose the best artificial turf for your home from a supplier that offers a 10-year warranty. If anything happens they will replace your damaged grass with a new one!
Make sure that your warranty covers UV degradation, color fading, and some fiber loss. You will spend a lot of money on repairs if you don't have a warranty. The best artificial turf for your home is the one that has a warranty after all.