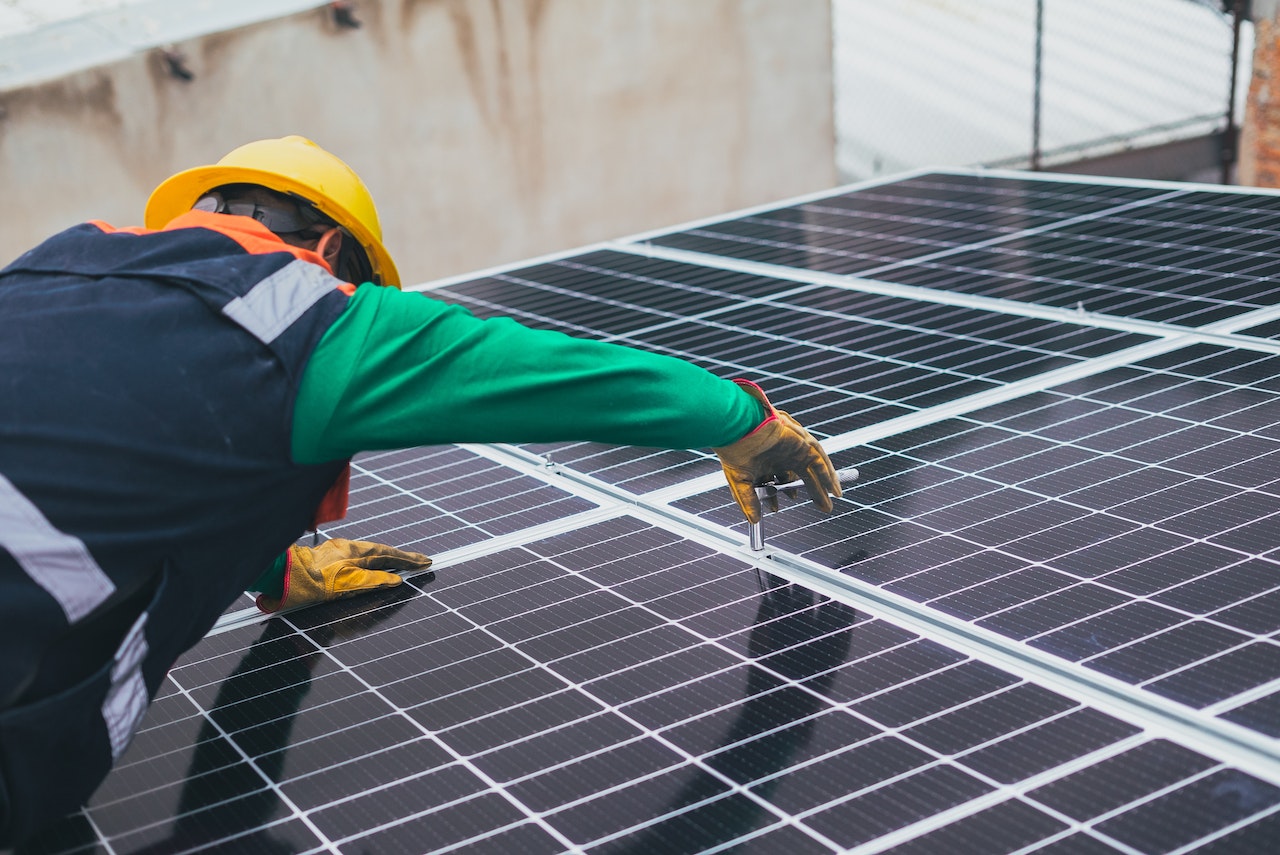 Solar panel installation is an excellent long-term investment that will pay for itself through reduced energy costs. Get the most out of your solar energy investment by keeping in mind the following information about your residence, your location, state and federal incentives, and much more. Putting money into a residential solar panel system is an investment that, with forethought, may pay off (in the form of energy savings) for decades. If you want to get the most out of your solar panel installation, here are ten things to consider before installing solar panels in Summerlin.
10 Most Important Things to Know Before Installing Solar Panels in Summerlin
As the world shifts towards sustainable energy sources, more and more people are turning to solar power as a way to reduce their environmental impact and save on energy costs. If you're considering installing solar panels in Summerlin, there are a few important things you should know before taking the plunge. From understanding the local climate to researching incentives and regulations, proper preparation can help ensure that your solar installation is successful and efficient. Without further ado, let's explore some of the most important things you need to know before installing solar panels in Summerlin. So you can make an informed decision and enjoy the benefits of clean, renewable energy.
1. Your energy use determines the size of your solar panel system
The size of the solar panel system you require is dependent on how much electricity your home consumes. Most houses in Summerlin need a system with 15-22 panels or one that generates 7-10 kilowatts (kW). If you make an effort to maximize your home's efficiency, you can reduce the need for a larger system.
You may accomplish this by decreasing your typical energy use. Things like replacing old windows and doors with new energy-efficient ones, switching to LED lights, and utilizing energy-efficient appliances are all good ideas. It's important to keep in mind that your actual power needs are what determine the size, not what advertising claims would be sufficient. Before installing your solar panels, it might be wise to call for solar panel bird control services in Summerlin NV to inspect your roof.
2. Solar panels require a sturdy roof
Given that solar panel systems weigh anywhere between 10 and 20 kg per square meter, a healthy roof is a must for installing a residential solar energy system. It is advised that roof repairs be completed prior to installing solar panels if the roof is old or will need repairs in the next 5-10 years. There are a number of reasons why you should prioritize roof repairs. To begin with, the solar system's weight may be too much for a roof that needs maintenance. This might cause even more problems for your roof and the current setup. If you fix your roof first, you won't have to pay to have your solar panels removed and re-installed if damage occurs (plus avoids the risk of having your system damaged and voiding warranties).
3. The orientation of your roof is important
To maximize the benefits of solar energy, your roof should face south. As a result, the optimal course of action changes depending on where you are. Your solar panels should be installed on the side of your roof that faces north if you live in Summerlin.
While it is still possible for residences with an eastern or western roof orientation to generate some solar power, their efficiency will be significantly lower than that of a north-facing roof. To maximize energy production, the roof's pitch should be as close to horizontal as possible. Making use of solar battery storage can help you reduce your reliance on the grid.
If you want your system to work as expected and generate the expected revenue, you need to hire a competent business to design it. This firm should consider irradiance, roof barriers, and anything else that might affect the system's performance. You also need to make sure that your roof doesn't have any intruders. If you have a pigeon problem for example, you should call pigeon control in Summerlin NV as soon as possible.
4. Is the weather right?
If you want to reap the energy savings that prompted you to install solar panels, then you need to make sure you have enough of sunny days.
Find out how much rain falls and how many hours of daylight each season receives by looking at historical weather data for your area over the previous several years. When lighting is inadequate, it may be preferable to look into alternative methods of saving power. This is especially important if you need to power your business with solar. However, you won't have a problem with that in Summerlin. Plenty of sunny days here. And it's an excellent location to open up a business.
6. Which installer should you hire?
When you're ready to make the switch to solar energy, you should always perform more than adequate research on the local firms. Check out their procedure online, read up on client feedback, and give them a call with any questions you might have. Make sure you inquire about the installation procedure.
Aligning solar panels and keeping electrical cables dry are also essential. Protecting it by concealing it behind panels as well. Ask if there are any additional costs for installation. Once you've chosen a good solar technician, you can also inquire about solar panel cleaning for your Summerlin home. You want to make sure that you're doing everything right and that you keep your solar system in tip-top shape.
7. Review your previous electric bills
Review your power bills from the past several months to get an idea of your average kilowatt-hour use at home. At some point, most homeowners hope to have enough solar panels to completely offset their home's energy needs. Yet it's possible the benefits won't justify the expense.
Put simply, reducing your home's reliance on the electricity grid is one of the main benefits of placing solar panels on your roof. Even if you only add one or two solar panels, you will see a reduction in your monthly energy costs.
Consider how practical your aspirations really are. Talk to your solar installation crew about your goals for reducing your home's energy use if you have a limited amount of space. They can advise you on the optimal number of panels and kind of energy storage system to achieve your objectives. Make sure to count in expenses like bird control services and cleaning services in your installation expenses.
8. Some trees may require maintenance, such as trimming or removal
Tree branches that dangle dangerously close to your home's roof can do more than just that. They pose a significant threat to solar panel systems.
It might be a good idea to have your trees trimmed if they are close to your house or if they cast too much shadow on your roof. This will increase the quantity of sunlight that enters your home during the day. If you don't have the time to do this yourself, you can rely on a turf cleaning service in Summerlin NV. There are a couple great ones in the area.
But be aware that your summer cooling expenditures may rise if you increase your home's solar exposure. It's possible you'll need to make preparations to increase the size of your solar panel array to meet your anticipated needs. Make sure the consider every little detail. You need to learn about solar panels as much as possible before installing.
9. Solar panel installation is a permanent fix
Homeowners that choose to install solar panels enjoy decreased electricity costs over the long term. Still, it may be years before the money you put in is fully paid back.
Solar panels are a worthwhile financial commitment if you want to remain in your home for the foreseeable future. If you are moving in the next year or two, though, you might want to hold off on panel installation until you get settled into your new home. The benefits of the installation will increase, and the money spent on it will be recouped in fuller measure.
Keep in mind that the solar panels can add at least 4% to your home's market value if you ever decide to sell. It doesn't matter when you decide to sell, you'll be able to ask for a better price thanks to this. Make sure to keep your solar panels in good shape with regular residential solar panel cleaning if you want them to preserve their function. This is one of the most important things to keep in mind.
1o. Research incentives and regulation
One of the most important things to consider before installing solar panels in Summerlin is researching the available incentives and regulations. Fortunately, there are several incentives available to homeowners who install solar panels, which can significantly reduce the upfront costs of the installation. For example, the federal government offers a tax credit of up to 26% of the total cost of the solar system, which can be applied to both residential and commercial installations. Additionally, the state of Nevada offers several rebates and incentives for solar installations, including the SolarGenerations program, which offers a rebate of up to $0.60 per watt of installed solar capacity.
In addition to incentives, it's important to research the regulations and permits required for solar installations in Summerlin. These can vary depending on the location of the installation and the type of system being installed. For example, homeowners may need to obtain building permits, electrical permits, and interconnection agreements with the local utility company. It's also important to ensure that the solar system complies with all applicable safety and quality standards. By taking the time to research these regulations and permits before installing solar panels, homeowners can avoid costly delays or fines and ensure a smooth installation process.
You Can't Go Against Your HOA
While HOAs have many positive effects on communities and individual homes, they may prevent you from installing solar panels. And you should think about it beforehand and avoid any unpleasant surprises.  Make sure there aren't any rules in place from your HOA before you start looking for installation professionals and requesting quotes. They may limit the number of panels you can install or even forbid you from doing so. Save time and money by finding out in advance.
To Sum Up
In conclusion, installing solar panels in Summerlin can be a smart investment for both the environment and your finances. However, it's important to properly prepare for the installation to ensure that it's successful and efficient. By understanding the local climate, researching incentives and regulations, choosing the right solar panel system, and hiring a qualified solar installer, homeowners can maximize the benefits of their solar installation. Taking the time to properly prepare for the installation can help save money on energy costs, reduce environmental impact, and even increase the value of your home.
While there are some upfront costs associated with installing solar panels, the long-term benefits make it a worthwhile investment. Not only can homeowners save money on energy costs, but they can also contribute to a cleaner and more sustainable future. By following the tips outlined in this guide, homeowners can feel confident in their decision to install solar panels and enjoy the many benefits of clean, renewable energy. With proper preparation before installing solar panels in Summerlin, you too can make a positive impact on the environment while also saving money on energy costs.