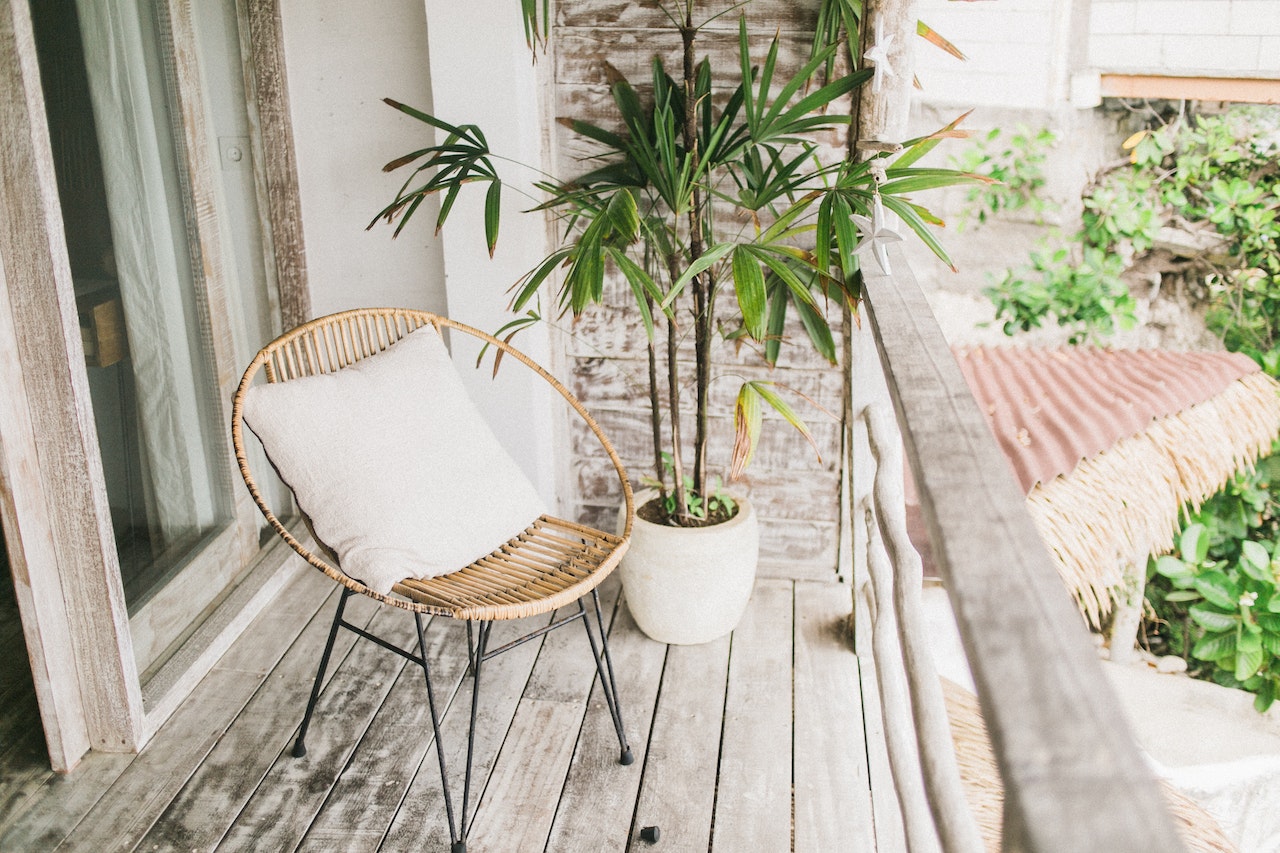 A balcony is a great place to relax and enjoy the outdoors without leaving your home's comfort. Peak Services Las Vegas is one of the best services in Las Vegas to help you maintain your balcony. And if you're considering renovating your balcony, you should keep a few things in mind to make sure the process goes smoothly. Here are seven tips to help you get started.
Should you invest in renovating your balcony?
A balcony can be a great addition to any home. It provides a space for relaxation and enjoyment, while also offering an excellent opportunity for fresh air and natural light. However, balconies can also be a source of frustration if they are not properly maintained. If you are considering investing in a balcony renovation, there are a few things to keep in mind. First, renovations can be expensive, so it is important to set a budget and stick to it. Second, it is important to choose materials that will withstand the elements and resist wear and tear, like turf.  Finally, it is worth considering whether the balcony will be used primarily for entertaining guests or relaxing alone. With these factors in mind, you can make an informed decision about whether or not to renovate your balcony.
Renovating your balcony in Las Vegas
If you're lucky enough to have a balcony in your Las Vegas home, you may be thinking about renovating it. After all, what's better than enjoying the Nevada sun from your own private oasis? Here are a few things to keep in mind as you plan your balcony renovation:
First, consider what you'll use the space for. Do you want a place to relax and sunbathe? Or are you looking for a more functional space where you can entertain guests? Once you know how you'll use the space, you can start planning your renovation accordingly.
Next, take a look at your budget. Balcony renovations can range from simple cosmetic upgrades to major structural changes, so it's important to have an idea of how much you're willing to spend. This will help you narrow down your options and make sure that your project stays on track.
Finally, think about the view. If your balcony overlooks the cityscape or the Strip, you'll want to make sure that any renovations respect the existing aesthetic. On the other hand, if your balcony is hidden away, you have more freedom to experiment with different looks. No matter what direction you choose, though, remember that balconies are meant to be enjoyed – so make sure yours is a space that you love!
Tips for renovating your balcony
A balcony can be a great space to relax and enjoy the outdoors, but it can also be an eyesore if it's not well-maintained. Here are seven tips to help you renovate your balcony and make it a space you can be proud of.
Choose the right flooring
Pick the right furniture
Add some greenery
Get creative with storage
Install privacy screens
Add lighting fixtures
Don't forget about safety
Choose the right flooring
The type of flooring you choose for your balcony will depend on a number of factors, including the climate, how much sunlight it gets, and whether or not you have pets. If you live in an area with a lot of rainfall, for example, tile or stone might be a better option than wood since they're less likely to warp or rot over time.
But if you are living in Las Vegas, turf is a great option for your balcony. It is durable, easy to clean, and comfortable to walk on. Turf also has excellent drainage properties, so you won't have to worry about rainwater pooling on your balcony. Also, it is a low-maintenance flooring option, so you can spend more time enjoying your balcony than worrying about upkeep. With turf cleaning Las Vegas services, you can always have a clean and safe floor. It is available in a variety of colors and textures, so you can find an option that best fits your style. When selecting turf for your balcony, be sure to choose a high-quality product that will withstand the extreme heat and UV radiation in Las Vegas.
Pick the right furniture
Just as important as choosing the right flooring for your balcony is picking furniture that suits the space. If you have a small balcony, for example, you'll want to choose furniture that doesn't take up too much room so you can still move around comfortably.
Add some greenery
Plants and flowers can brighten up any space, so consider adding some pots or hanging baskets to your balcony. Not only will they add color and life to the space, but they can also help filter out pollutants and reduce noise levels. Turf is also an amazing solution for your balcony. You can easily maintain it and it will give you the impression of enjoying your day in a meadow.
Get creative with storage
If your balcony is on the smaller side, storage can be an issue. But there are plenty of creative ways to store things like bikes, tools, and garden equipment so they don't take up too much space. For example, you could hang bikes from the ceiling or install shelves along one wall.
Install privacy screens
If you live in an apartment building or close proximity to your neighbors, privacy screens are a must-have for any balcony renovation. They come in all sorts of materials and styles, so you're sure to find something that fits both your needs and your budget.
Add lighting fixtures
Lighting is important for any outdoor space, but it's significant for balconies since they're often above ground level where natural light might be limited. String lights are a popular option since they're relatively inexpensive and easy to install. But with so many sunny days in Las Vegas, solar-powered lanterns are another great option if you're looking for something a little more permanent. Also, consider installing solar panels. They can be quite beneficial and they can save you a lot of money in the long run. Just make sure to use solar panel cleaning services regularly.
Don't forget about safety
A balcony can be a wonderful place to enjoy the outdoors, but it's important to take steps to ensure that it is safe. In areas with severe weather conditions, like Las Vegas, it's especially important to keep an eye on the condition of your balcony. Balconies are exposed to the elements and can suffer from wear and tear over time. It can become a hazard if you don't regularly wash and inspect your balcony. Cracks in the flooring or railing can create trip hazards, and loose debris can blow around in high winds and cause damage or injuries. By regularly hiring pressure washing services Las Vegas for your balcony and keeping an eye out for signs of wear and tear, you can help keep it safe for yourself and others.
By following these simple tips, you can ensure that your balcony is both safe and stylish.
Renovating your balcony can be a fun and rewarding experience if you keep these seven tips in mind. With careful planning and attention to detail, you can create an outdoor oasis that will provide years of enjoyment. And don't forget, safety should always be your top priority when working on any renovation project.