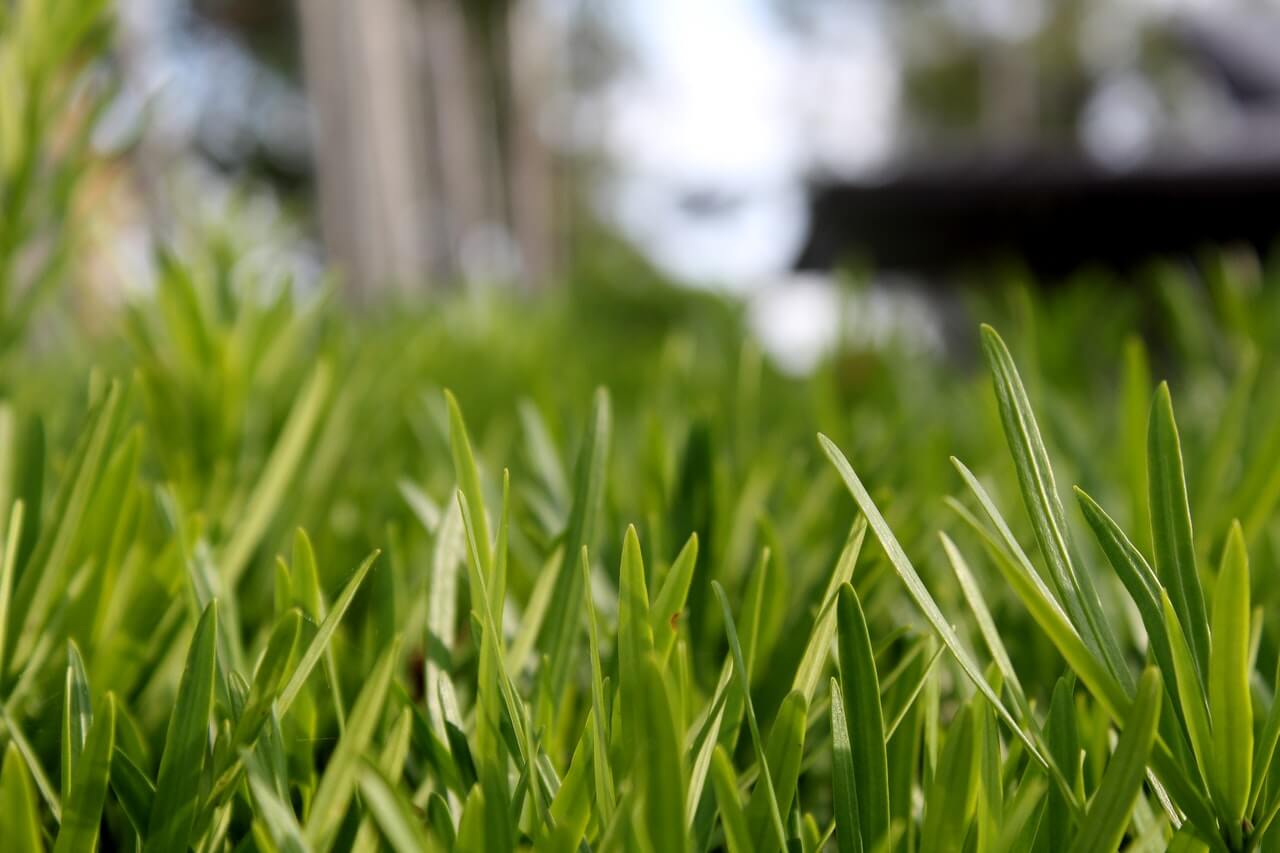 When artificial turf first came on the market, consumers had no choice about what to buy, as there was only one option. Whereas this simplified the decision process, you didn't end up with a great turf.
Today, you have a huge range of choices — and that extends beyond the appearance, durability, and texture of the grass blades. For instance, you also have multiple artificial turf infill options.
Whereas this is something you have likely thoughtless about than the surface of the grass, infill does have a crucial role to play in the performance and aesthetics of your turf.
What Is Infill for Artificial Turf?
If you're still in the early stages of figuring out what turf you want, you may be unclear about what exactly artificial turf infill is. Infill is the material you find between the blades of the artificial grass.
All types of infill provide stability and support for the turf, but some have added qualities like antimicrobial protection, extra cushioning, and odor reduction.
Is Infill Necessary for Artificial Grass?
Turf infill keeps the blades of artificial grass standing upright and stops it from becoming matted.
Plus, as well as contributing to the aesthetics of the turf, it changes the texture — it is the infill that's responsible for the soft cushion that makes artificial grass extra comfortable.
When Should You Consider Installing Infill?
If you want your turf to look and feel natural, you'll need to install infill. Blades that lie flat are obviously artificial, whereas quality turf with the right infill can appear much like real grass.
Another reason to install infill is to protect your turf to make it last longer. As well as preventing matting (which, left untreated, will eventually damage your turf), infill protects the fabric mesh foundation.
Finally, you should use infill if the manufacturer of the turf requires it as part of the warranty.
Turf Infill Options
Now that you understand why infill matters, we can start to explore the different artificial turf infill options. There are several types of both synthetic turf infill and natural infill, each of which has its own set of pros and cons.
Coated Sand
Artificial grass infill in the form of sand is one of the most durable options. The granules of sand are coated in an acrylic polymer, resulting in a material that is both organic and synthetic.
The acrylic coating stops the sand from becoming compacted and may also prevent bacterial growth in the turf, which reduces bad odors and protects the turf. In addition, coated sand infill tends to have a long lifespan itself, doesn't wash out easily, and lowers the surface temperature of the artificial grass.
The main downside to this type of infill is that it's more abrasive than some other options. It's also firmer than the traditional spongy infills — whether this is a pro or a con may be down to the user, though.
The coated sand infill is still plenty soft enough to use for sports and it provides a much more comfortable landing than real grass.
Uncoated Sand
Whereas coated sand is green (or whatever color you've chosen for your turf), uncoated sand is a natural shade. Some people prefer it because the infill is environmentally friendly.
It does a good job at keeping the blades of the artificial grass in the right position and providing stability for your turf. The texture of natural sand, though, is less pleasant than synthetic options — the edges may be rough and scratchy.
Silica Granules
There are also entirely manmade sands available: these are silica granules. They are one of the most popular choices of infill because the material is low cost and long-lasting, offers great drainage, and, most of all, has an antimicrobial coating.
Nonetheless, there are some disadvantages to choosing silica granules. It's a poor choice for pet owners whose dogs will be using the turf as a bathroom, as it can trap bad smells. Plus, it can become hard and less permeable — and therefore less comfortable — than other options.
Smooth granules suffer this problem less since there's lower friction between the particles. This stops the granules from packing together as tightly and keeps the ground soft.
Crumb Rubber
Artificial turf rubber infill is common in sports fields. It's made from shredded old tires and the edges of the pieces are smooth.
You've likely encountered the material in playgrounds, where it's a safer choice for kids and pets than a hard surface like concrete, gravel, or even sand.
When it comes to infill, it's common to mix rubber with silica granules: crumb rubber is often 70 percent silica sand and 30 percent recycled tires.
Homeowners rarely choose crumb rubber for their infill, unless they'll be using their turf primarily for sports practice.
A major disadvantage is that it absorbs the sunlight, making the turf too hot to use in warm climates. It can also release dust, which makes your turf dirty.
Virgin Polymer
Virgin polymer is similar to crumb rubber. In fact, the only real difference is that it's made with new material. Some people prefer this to recycled rubber because the manufacturers are able to control what materials make up the infill.
Whereas this lowers the risk of dangerous contaminants, it's still necessary to choose the product you buy carefully to find a high-quality infill. Other than these differences, virgin polymer has all the same advantages and disadvantages as crumb rubber.
Pure Organic Infill
Organic infill comes in a variety of materials, including walnut shells, cork, coconut, dead leaves, and blends of more than one of these.
The completely organic infill can sound appealing because it's free from chemicals and it's compostable. It also makes your turf feel more natural and it's hypoallergenic.
There are some disadvantages to organic infill, including higher maintenance needs (particularly because drainage can be poor) and the need to replace the infill more frequently than synthetic options because it decomposes over time and may wash away in heavy rains.
Some of the organic products available don't decompose or float in water and stay the same shape when wet as when dry. However, these tend to cost a premium.
Zeolites
A specific type of organic infill to consider is zeolite. It is produced when volcanic ash and rocks react with groundwater. As well as being biodegradable, zeolites tend to have a high positive ionic charge, which naturally neutralizes odors like dog pee.
This makes zeolite infill a great choice for pet owners. It also lowers the temperature of the turf more than rubber or sand.
Most people choose to add zeolites along with another type of infill — it's uncommon to use zeolites alone due to their lightweight. You'll need to pick a primary infill for the base and then add a layer of zeolites on top.
What Is the Best Infill for Artificial Turf?
The best infill for you will depend on your home. For instance, if you're looking for turf infill for pets, you should choose one of the options above that has been proven to be safe for animals and that inhibits bacterial growth.
It may also be worth choosing one of these if you have very young children who will be playing on the turf. Another consideration is the manufacturer: always choose certified products rather than generics to avoid surprises like weed growth.
How Much Does Turf Infill Cost?
How much you should expect to pay for turf infill also depends on the type you choose. At the low end, infill costs around $8.50 for a 50-pound bag, but the most expensive is about $23 for the same amount.
To put that into context, you'll need around one or two pounds of infill per square foot of turf (the exact amount depends on the type of infill and expected foot traffic).
DIY or Professional Service?
You have two options to install your turf infill: you can do it yourself or you can use a professional service.
You may like to install the infill yourself if you're looking to save money, but make sure you check first that your warranty doesn't require a professional.
If you do decide to go the DIY route, make sure that you know what you're doing to achieve the most natural-looking results. 
If you want a professional to install your turf, choose a team of professionals who know all there is to know about artificial grass. At Peak Services, we even go a step further: we're using technology that keeps your turf cool during summer. The patented technology keeps temperatures down by as much as 50 degrees Fahrenheit.
This is ideal in hot climates like Las Vegas where other types of turf infill can trap heat and high-reach temperatures, making your artificial grass dangerous for children and pets and for standing barefoot. Contact us to receive a quote to install your turf infill.