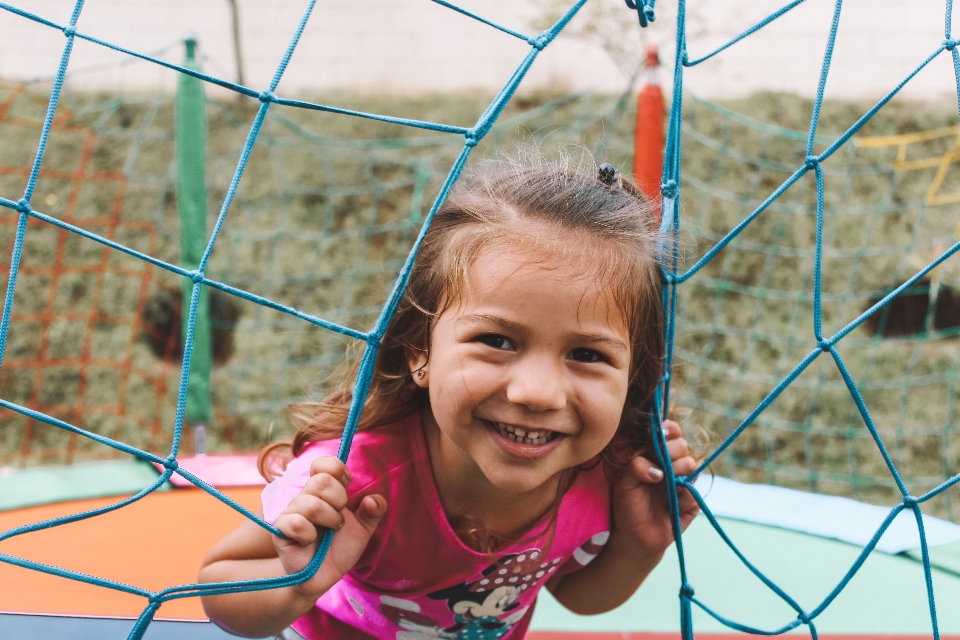 Having a child is a beautiful adventure. It has its ups and downs, but at the end of the day, nothing makes us happier than our little ones. And we certainly would do anything to make them happy as well. One of the ways you can do that and enrich their childhood with more fun and laughter is by building a low-maintenance playground in your backyard. That way, you can keep an eye on your kids at all times and ensure they are playing safely. And furthermore, you can join in on the fun if you do the task exceptionally well. Therefore, Peak Services experts have created an article on setting up a low-maintenance playground in your backyard to help you out.
Make sure you have the necessary space for building a low-maintenance playground in your backyard
If you are determined to build a playground for your children in your own background, you will need to ensure you have the space for it. It would be best to plan everything in advance. Make a list of the toys and playground equipment you are going to put in it. That will give you a sense of how much space you will actually need. Just make sure not to go overboard with the items. Remember that we want to keep it low-maintenance. Also, ensure that the space you have available is enough for the items you wish to install.
Setting up turf should be your base for everything else. It's a great idea for playground foundation since it is durable and easy to maintain. Once it gets dirty, just get in touch with turf cleaning North Las Vegas professionals and your playground will be clean in no time. There are maybe some unnecessary things in your backyard that need to be cleared out in order to make room for a playground to start with. In that case, it's always better to leave the task to the professionals. You could do it yourself, but services of this kind sometimes may require a certain level of expertise. For example, some old and sick trees might be in the way, and it's better to let professionals help you with that. These services are pretty affordable, and they would be done much faster by professionals with experience.
Ideas for low-maintenance playground equipment
As we mentioned above, you will have to be selective about the equipment you put in your backyard. There are many toys and items children will love, but it's important not to exaggerate with expensive and numerous equipment. You don't need to put in an in-ground swimming pool or a merry-go-round once the turf cleaning Henderson crew does their job. Instead, consider maybe some of the cheaper and low-maintenance options like the ones that follow.
The list of ideas
Swings – swings are essential to any playground. They are fun for both children and adults, and you will be able to enjoy a fun time with your children if you choose to put on swings when building a low-maintenance playground in your backyard.
See-saws – if you have more than one child, definitely consider putting in a see-saw. Children love them, and they can play on them for hours.
Monkey rope – is excellent for developing your child's motor skills and strength. And you basically only need a rope and somewhere to attach it to. Just remember not to put it too high above the ground. That way, you will minimize the risk of injuries on the playground.
Slides – it may be best to purchase a small plastic slide rather than building one yourself. That requires some level of expertise, and you don't want your child to be injured due lack of professional knowledge.
Treehouse – while building a treehouse requires knowledge about carpentry, there isn't a more beloved children's place. Some of the best childhood memories were created in tree houses.
Swimming pool – of course, we are talking about those kiddie pools that you just fill with air and add a bit of water. It's perfect for small children in the summer.
Furthermore, you can make most of these low-maintenance playground items by yourself. They don't require a lot of supplies or expertise. You can make most of the mentioned items by using simply ropes, boards, or tires. Also, you can include your children in creating them. It could be a really fun family DIY project that will create beautiful memories.
How to ensure the cleanliness of your backyard playground
If you follow our suggestions and install some of the items we mentioned, you can rest assured that your playground will require minimal maintenance. Washing everything with soap and water once in a while would be enough. However, there can be some circumstances when you may even need professional help. If your backyard is surrounded by large trees, it could mean that there are a lot of birds nearby. And birds could become a problem if they choose to nest in some of your playground equipment. In those cases, it's important to call for professional help. Luckily, bird control services Las Vegas can help you get rid of your bird problem with just one call.
Guide to building a low-maintenance playground in your backyard – sum up
Hopefully, after reading our guide for building a low-maintenance playground in your backyard, you will see that this is one of the best backyard ideas to conduct on a budget. Not only will your kids love playing in it, but it will be also beneficial to their physical and mental health to spend time in the fresh air as well. It will help build bonds between siblings and parents as well if you wish to join them. Just remember not to try the small plastic slide. Pushing kids on a swing may be just enough.