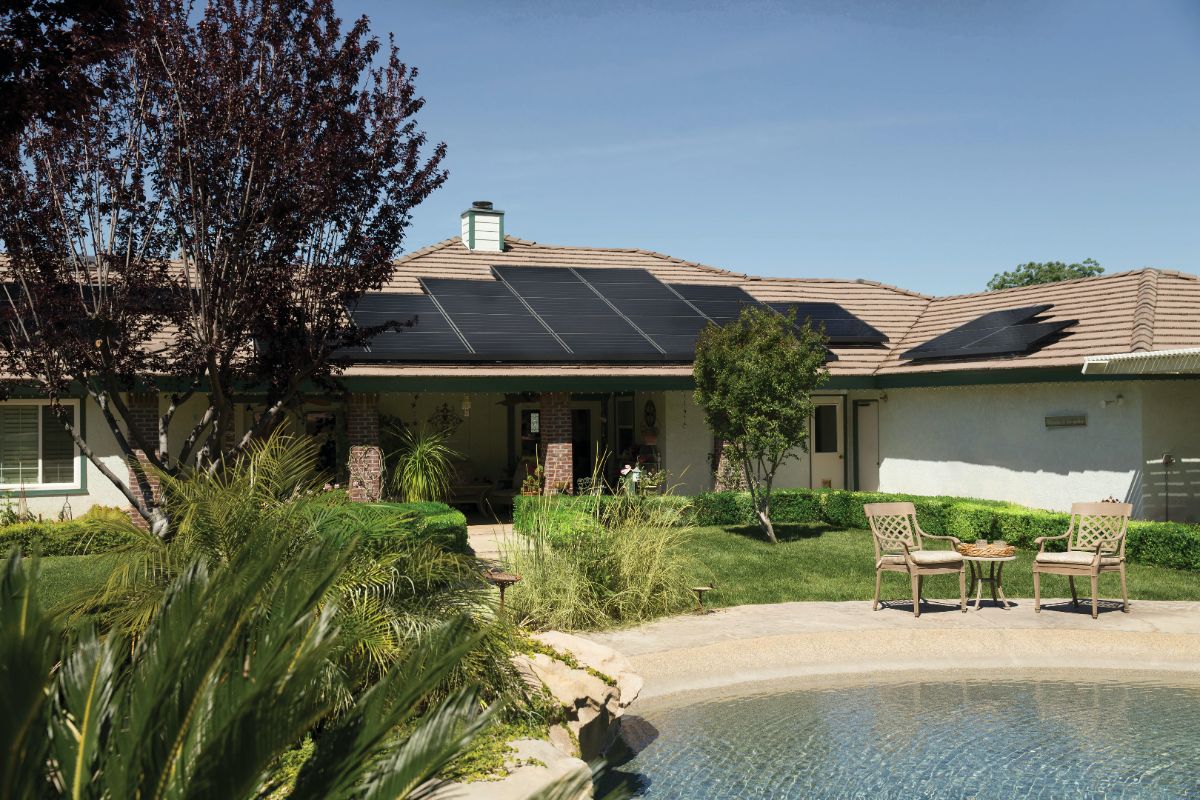 Whenever we're thinking about using or purchasing any type of service, the very first thing on our minds is quality. This is perfectly understandable and logical. Quality is always an important factor, no matter what you plan on doing or buying. And this is especially true if you're thinking about going solar. Solar power is a very wise investment, but it is also a very expensive one. This is exactly why you need the absolute best when it comes to handling such delicate equipment. This becomes even more important when you consider that you'll need other services as well. For example, after you get solar panels, you'll also need reliable solar panel bird control Enterprise NV, to keep your property pest-free. But, before you get that, you first need to get the panels themselves. This is why you need a list of the best solar companies in Nevada.
The state of Nevada is the third sunniest state in the country. And, according to SEIA, it ranks as sixth in the annual solar power production. With that said, more and more residents are considering switching to solar power. But, many of them aren't sure which company is the best. And that's where we come in. At Peak Services, we've done thorough research so you don't have to! This blog will take a deeper look into Nevada's solar companies. We won't list them in any particular order, but we will go over their cost, experience, and customer service. With our help, you'll soon be able to pick the perfect company, based on your needs and preferences. Let us begin!
Things to consider when looking for the best solar companies in Nevada
It goes without saying that picking one of the best solar companies in Nevada is a vital decision. This choice will dictate everything, from the quality of service and cost to your overall satisfaction. But you also have to think about the process which will lead you to this choice. Choosing a good solar company is just as important as choosing good solar panel pigeon control Las Vegas services. Both go hand in hand, and their quality depends on one another. It is also important to remember that no two companies are alike. They all have their strengths and weaknesses, and different ways of providing service. So, for you to make the perfect pick, you need to think about some key factors. In order to find Nevada's best solar companies, you need to carefully consider these important aspects:
Financing options. Most homeowners rely on financing for their solar systems. Certain companies offer leases and PPAs to their clients, and even in-house financing programs.
Online ratings and reviews. The public opinion matters a lot when making choices. Reading through reviews of different companies can help you avoid low quality and shady dealings.
Services cost. Solar solutions aren't cheap. With that in mind you have to be careful when planning your budget. Knowing the price of your panels will help you factor in other services, such as residential solar panel cleaning.
Warranty. When you purchase a product, you want it to last. A solid company covers everything they do with a warranty. Equipment warranty covers damage done to your panels, and workmanship warranty deals with the labor and installation process.
A list of the best solar companies in Nevada
Now that you know what to look for in a solar company, you're ready to get familiar with a few operating in Nevada. Business owners will be glad to hear that some of these companies offer corporate installations, which means you can turn to us for commercial solar panel cleaning services. Keep in mind that our list isn't organized in any particular order. We will have a detailed look at each company, give you a brief introduction to it, and list some of its notable traits. The companies on our list today are:
ADT Solar
Tesla
Blue Raven Solar
Kota Energy Group
Momentum Solar
Now, let's look at what makes these companies stand out from the rest, and what you can expect when working with them.
ADT Solar offers the best warranty deals
Since its foundation, ADT has been dealing with home security. In December of 2021 however, they purchased Sunpro and thus branched out into the residential solar space. Even though they have been in the business for less than a year, they are off to a great start. ADT is doing an amazing job of maintaining Sunpro's reputation and giving their clients access to great solar systems. Their main office is located in Las Vegas. The biggest benefit of working with ADT Solar is their excellent warranty, which lasts for 25 years. They offer different types of solar panels, made by top brands and leading manufacturers, and the solar services they offer are reliable.
They can supply you with panels, batteries, and EV charging stations. In terms of cost, they are average-priced, making them quite affordable. More importantly, they offer their services all across Nevada, so you don't have to worry about coverage. The only downside we were able to notice is that their customer service may be slower to respond to your inquiries at times. And, at the moment, there aren't any offers on leases or PPAs. You can pay for your panels in cash, or by taking out a loan.
Tesla is among the best solar companies in Nevada in terms of technology
Whenever you hear the word "Tesla" you immediately think of the corporate giant of electric vehicles. But, they are also one of the leading solar panel manufacturers. Since Tesla's panels are extremely efficient, they're really giving other top-tier brands a run for their money in terms of raw energy production. In addition to this, their gear has great solar panel output, and is very durable. Tesla's solar roofing is a unique hybrid of solar panels integrated into your roof shingles. Together with these panels, they offer a product called Powerwall. This device stores the energy made by the solar panels and can be used as a power source for your electric car, or as a backup generator for your home if the power goes out.
But, this high level of technology and innovation also comes with a very high price tag. Their cost is high if you go by the prices suggested by Tesla. The company offers a price matching program, which makes its products and services as affordable as any other company's. But in order to benefit from this program, you first need to get a quote from another company, which appears as an unnecessary inconvenience. Just as ADT, they only accept cash and loans, and don't do leases or PPAs. One of their most notable weak points is the warranty. Although their equipment has a 25-year warranty, the workmanship guarantee extends only to 10 years, which is well below the industry standard.
Blue Raven Solar can provide you with great financing assistance
Contrary to the companies we've already covered, Blue Raven Solar takes a different approach to its services. Their aim is to make rooftop installations accessible to everyone. They do this by offering affordable systems and great in-house financing. This makes them one of the best solar companies in Nevada in terms of affordability. Blue Raven is well known for providing fast and friendly customer support, making them one of the better companies in terms of customer service as well. The company has been in business since 2014 and maintains an A+ rating on the Better Business Bureau. Blue Raven Solar handles all of its finances in-house. And, the BluePower Plus program allows its clients to easily plan out their solar installation. They offer traditional loans, zero money down, low-rate loans, as well as advanced options such as delayed payments and zero-interest plans for 24 months.
As for the downsides of the company, there are a few that stand out. The high affordability comes with a slight catch. Blue Raven Solar keeps its prices down by offering fewer services, and a limited selection of brands. Although this isn't necessarily a bad thing, it is still useful information depending on your needs. It is worth mentioning that the equipment they use strikes a good balance between cost and performance. All of this makes the cost of solar panels quite worth it. So, if you just need solar panel installation at a good price, Blue Raven Solar is one of the best choices for Nevada residents.
Kota Energy Group is making a lightning breakthrough in the market
When it comes to choosing the best solar installers in Nevada, longevity is very important. This is why we don't often recommend companies that are new to the industry. However, we've decided to make an exception with Kota Energy Group. This young company, founded in 2018, has rapidly established a strong name for itself. They run excellent customer service all across Nevada, and they're actively involved in the solar industry. The field technicians are all friendly, polite, and have a lot of experience. All of this is a strong indicator that Kota is here to stay. In the brief time they've been around, Kota Energy Group gained the acclaimed A+ rating at BBB. Their area of coverage isn't only restricted to Nevada, as you can get their services all over the States.
The services offered by the company are currently limited to solar panel and battery installation. And the brands they rely on include some of the more popular ones, such as LG, Solaria, and Enphase. The quality of these brands will help you avoid common solar panel defects. It is worth mentioning that the cost of Kota's services is a bit on the higher end. However, there is also the fact that they provide Power Purchase Agreements to their customers, besides cash and loans. For the time being, the company doesn't offer leases. As we've already mentioned, their minimal time in the industry may be seen as a downside. But don't let this dismay you from using their services, since Kota Energy Group has quickly shown that it is competitive and reliable.
Momentum Solar specializes in smart-home energy improvements
After it was founded in 2009, in New Jersey, it didn't take long for Momentum Solar to spread all over the United States. Through the years, it has become one of the biggest national installers in the industry. And although Momentum isn't a local company, it still helps homeowners all over Nevada take advantage of the copious amounts of sunshine. According to their website, the company works with tier-one panel manufacturers, meaning your solar panels will last long. This is good news if you're looking for a specific brand of solar panels for your home. All of the inverters and batteries are made by Enphase. The services Momentum Solar offers are solar panel installations and storage solutions. Solar Monitoring and EV chargers aren't on their list of services. But, despite this fact, they still offer a solid 25-year warranty on both their parts, as well as workmanship.
When it comes to prices, Momentum certainly isn't the cheapest. However, they offer good financial options to the customers. You can pay for the services in cash, lease their equipment, or take part in a PPA. On top of all this, the company has excellent customer service. One of the reasons why they're on our list of best solar companies in Nevada, is their sense of ethics. Their decision to only operate in states that have net metering programs truly sets them apart from the rest and shows care for their clients. And, everything Momentum Solar does, is done in-house. They have a skilled crew of installers, without any third parties involved in the process.