We already know that artificial turf is a great way to make your backyard look great. It will elevate the overall look and make your backyard prettier and cleaner. But did you know that you can use artificial grass indoors too? Well if you didn't know about this you are in for a treat! Here at Peak Services Las Vegas, we are experts when it comes to artificial turf, and we have decided to share with you the top indoor uses for artificial grass!
What are the benefits of installing artificial grass?
If you want to have a green space that is low maintenance then getting the artificial turf is the way to go. You don't have to water it or trim it. Therefore, you will not have to waste any time on it. Of course, you will have to maintain it, however, you don't have to do it as often. Moreover, there are many artificial turf maintenance companies that can take care of this for you for a reasonable price.
Another benefit of installing artificial grass is the fact that it will elevate the entire look of your space. Moreover, it is long-lasting which means that even if you pay a lot for it, it will pay off in the long run since you will keep it for years to come. It looks great, it feels great and it makes the entire space better. What could you ask for more? Now let's take a look at some indoor uses for artificial grass.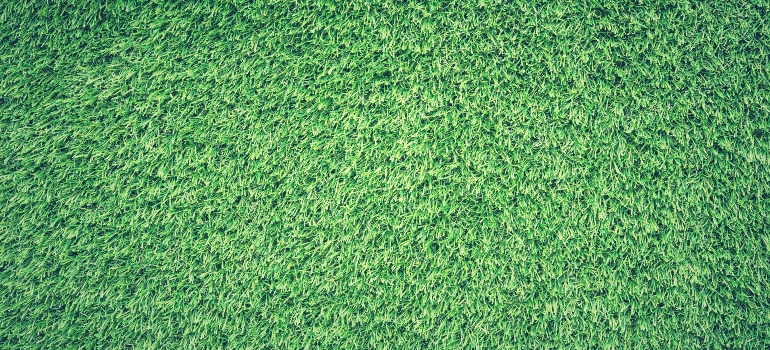 Different ways of indoor uses for artificial grass
There is more than one way to use artificial turf. You have probably heard about some of them, while others will surprise you. Today we will present to you just some of the most common ways to use artificial turf indoors:
Use it for flooring
Artificial grass is very soft. This makes it great for play areas. You can use it for your kid's playroom. A great thing about turf is that it is non-toxic, so it's safe for kids.
Also, it can be used in schools or businesses for play areas. You can play football or do some yoga. You can put it in the entire playroom or just in one part of it. It all depends on you. Installing it is pretty simple. You can do it yourself. Just roll it out like a simple carpet or get a professional company to do it for you if you have a bigger space to cover.
To clean it just get the pressure washing Las Vegas services from time to time. This will make it last longer.
Mini Golf
Have you ever dreamt of having mini golf in your home? With a bit of imagination and artificial grass, your dream can come through. Many people think that it costs a lot to have mini golf in your home, but they are wrong. You can build one on your own. It is quite easy if you have the space for it. You just need to make a hole and once you do that all you need to do is lay the grass over, and there you have it!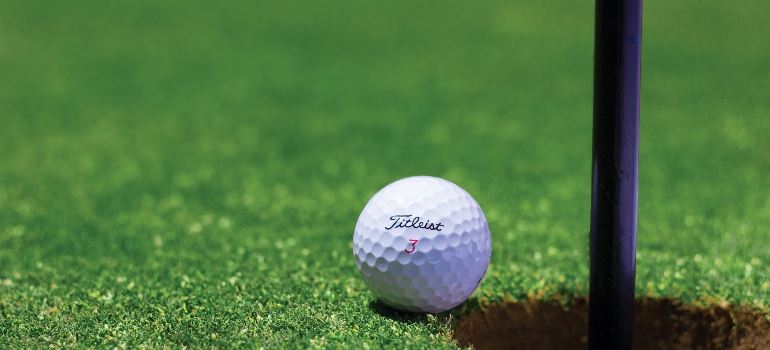 Decorate your walls
It might sound strange but consider adding artificial grass to your walls. If you are opening up a new nail studio, café, or any kind of store you can consider doing this. This hack can spice up any space. You can also add some artificial plants and flowers and make a cute flower wall. You will need to dust it from time to time, but you can use your vacuum cleaner for this. It will take you a few minutes to clean it.
Cover your table
For people that are looking for a fun way to decorate their party tables, artificial turf is the way to go! You don't need a lot of it. Use a hot glue gun and stick your grass on top of the table. You can leave it this way after the party too, or remove it and use it for something else.
Cover your stairs
If you have wooden stairs you know how slippery they can be, especially if you are wearing socks. To prevent this, you can put a carpet on top or use artificial turf. This is one of the best indoor uses for artificial grass! Just measure your stairs and decide on the length of the grass strands. There are many shades of green, so you will easily find one that goes well with your home. To do this you will only need an electric drill. Just in 2 hours, you can have a brand new staircase, that is going to be slip-proof!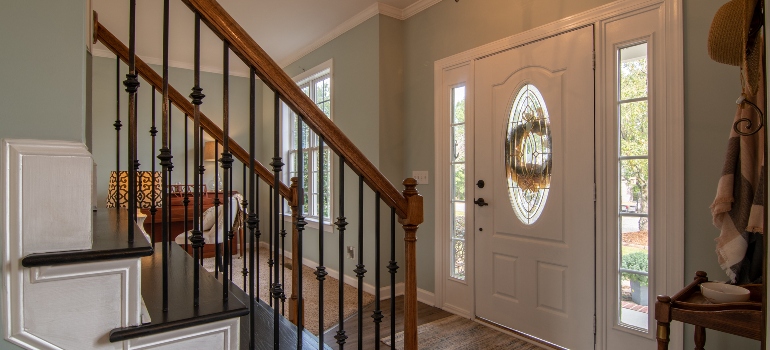 Daycare for pets
When the holiday season comes many people start looking for a nice pet daycare. The number one priority is the safety of their pets, and the other priority is comfort. You want your pets to be in a cozy space where they will feel good. Pets, especially dogs love feeling the warmth of the grass under their pawns. Therefore, many quality dog daycares have decided to add artificial grass in certain areas. As we already said, artificial grass is non-toxic, so it is pet friendly.
Conclusion
These are just a few indoor uses for artificial grass. If you use your imagination you will easily find many other ways to use it. The only thing you need to do is choose the best artificial turf for your home or business. Everyone can benefit from artificial turf. You can even increase the value of your home or your business space by installing it. As long as you do it with taste, you will not make a mistake!